Europe
Spanish PM, pro-secession leader agree to find solution to Catalonia crisis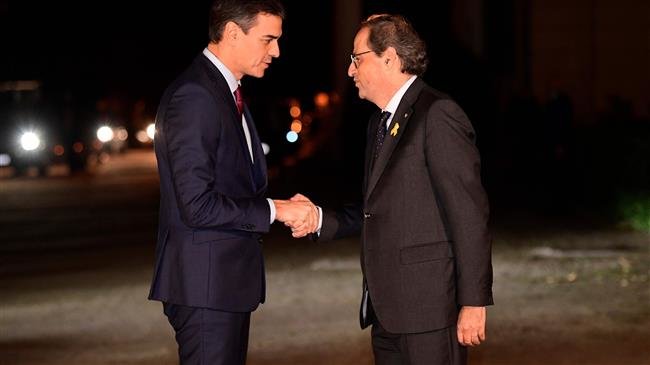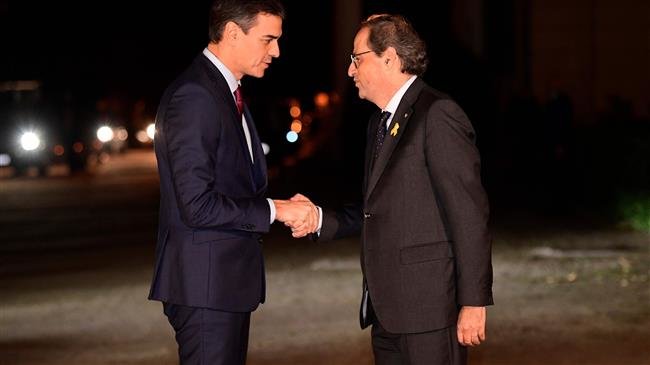 Spain's socialist Prime Minister Pedro Sanchez and the regional leader of Catalonia agreed Thursday to find a solution to the political crisis that has been festering since a failed secession attempt by the region last year.
The agreement was reached in a meeting in Barcelona between Catalan regional President Quim Torra and PM Sánchez, whose Socialist administration has taken a more conciliatory approach to the independence issue than its conservative predecessor.
Following the meeting, their governments issued a joint statement calling for a "commitment for effective dialogue that leads to a political proposal that has the backing of large part of Catalan society."
The statement, which The Associated Press has seen, was read out by the spokeswoman of the Catalan government, Elsa Artadi, after the meeting.
Artadi says that members of the two governments have agreed to meet again in January.