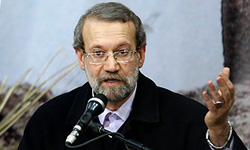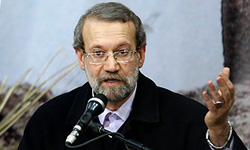 Iranian Parliament Speaker Ali Larijani took the Libyan regime of Muammar Gaddafi responsible for the disappearance of the Iran-born Lebanese Shiite cleric and leader, Imam Musa al-Sadr.
"There is clear evidence that Imam Musa Sadr was kidnapped inside Libya but Gaddafi has refused to provide a clear explanation over the issue and so has the Libyan government …," Larijani said on Wednesday at a conference on the role of Imam Musa Sadr in awakening the Islamic world.
He also reiterated that Israel has gained maximum benefit from the disappearance of renowned Lebanese Shiite leader Imam Musa Sadr.
"Imam Musa Sadr founded the Amal movement, a military power against Zionists. Therefore, the Zionists are his number one enemies who obtain the most benefit from his abduction since he had numerous strategies in mind to confront them," Larijani said
The senior Iranian official described Imam Musa Sadr as an indefatigable and unique leader who revived Shiite identity in Lebanon.
Larijani held the government of Libyan ruler Muammar Gaddafi accountable over the disappearance of Imam Musa Sadr and lashed out at Gaddafi's regime for refusing to provide a clear explanation over the issue.
He also criticized the international community for not showing interest in pursuing the fate of the abducted cleric.
Al-Sadr an Iranian-born Lebanese philosopher spent many years of his life in Lebanon as a religious and political leader, before he went missing during a trip to Libya at the invitation of Muammar al-Qaddafi.
In August 1978, al-Sadr departed for Libya with two companions to meet officials of Libyan leader Muammar al-Qaddafi's government. They were never heard from again, and many believe they met with foul play at the hands of Qaddafi.
Libya has consistently denied responsibility, claiming that al-Sadr and his companions left Libya for Italy in 1978. However, others claim that al-Sadr is still alive and is being held in a secret jail in Libya.
Rome has persistently said that Sadr never arrived in Italy on the alleged flight.