Iran
Middle East
Speaker: Iran Ready for Anti-Terror Cooperation with Muslim Nations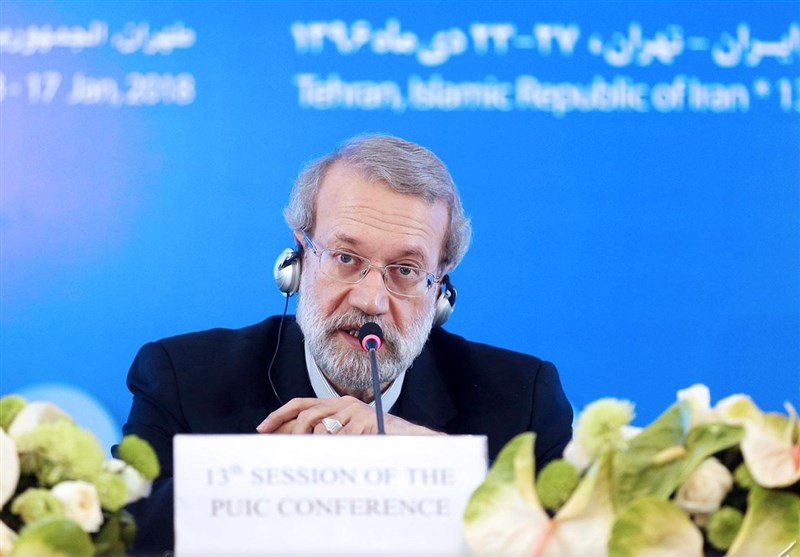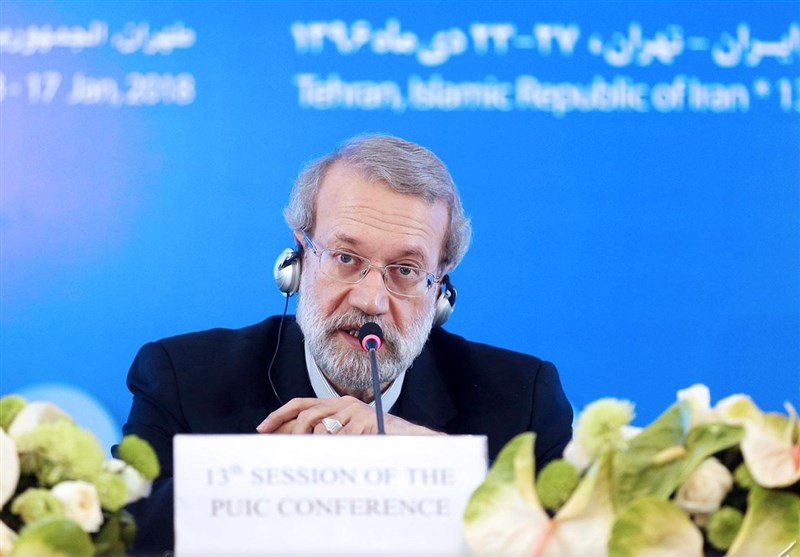 Iran's Parliament Speaker Ali Larijani stressed the need for strong economic and security cooperation among Islamic countries, voicing Tehran's readiness to work with Muslim nations in the battle against terrorism.
In an address to the closing of the 13th conference of the Parliamentary Union of the Organization of Islamic Cooperation (OIC) Member States (PUIC) in Tehran on Wednesday, Larijani said parliaments of all Islamic nations are duty bound to join hands in the fight against terrorism.
Denouncing the "instrumental" use of terrorism by certain countries, the speaker expressed Iran's preparedness to help Muslim countries fight against terrorism in the same way that it provided advisory support for the governments of Iraq and Syria in their war on terrorist groups.
The Iranian speaker further emphasized the need for closer trade and economic interaction among Muslim nations, calling for plans to interconnect political issues and economic activities of the Islamic countries.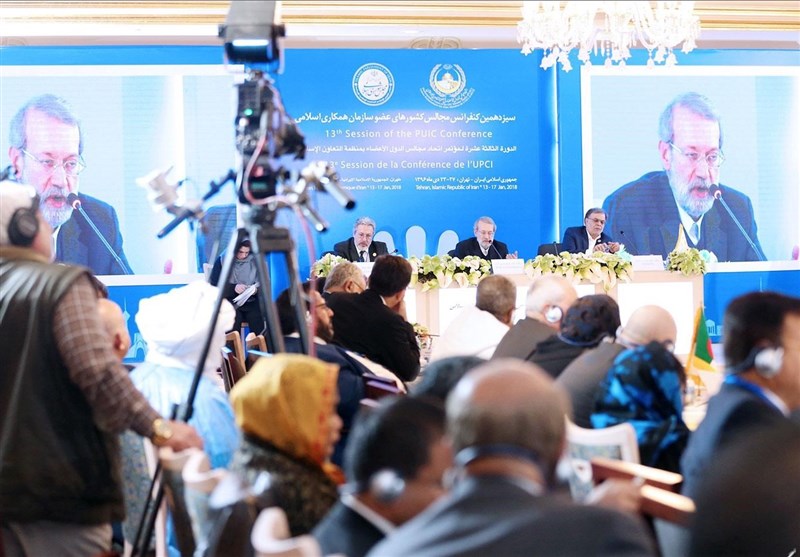 The conference, attended by representatives from the parliaments of 43 Muslim countries and officials from 16 observer organizations, came to an end with a final statement on Wednesday evening.
In the statement, the participants condemned US President Donald Trump's move to declare the city of al-Quds (Jerusalem) capital of Israel as a threat to global peace and a violation of the Palestinian nation's rights.
"We consider this measure a threat to international peace and security and an all-out violation of the unalienable rights of the Palestinian nation and a futile measure which distressed Muslims, Christians and all free-thinking human beings across the world," the statement added.
The OIC parliaments also expressed support for the Palestinian resistance movement in all forms until the people of Palestine can return to their homeland and form an independent government with Quds as its capital.
The statement then called on the Inter-Parliamentary Union to revoke the membership of Israel's Knesset as a punitive measure against the regime's violation of international law.
The Muslim parliamentarians also called on the OIC governments to establish a new economic system based on Islamic unity and lay the groundwork for promotion of financial and economic ties among all the member states.