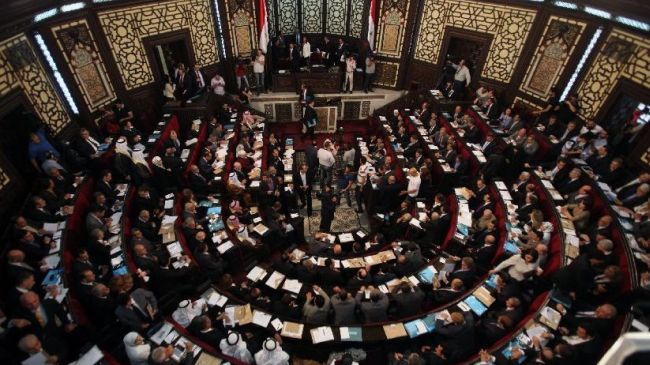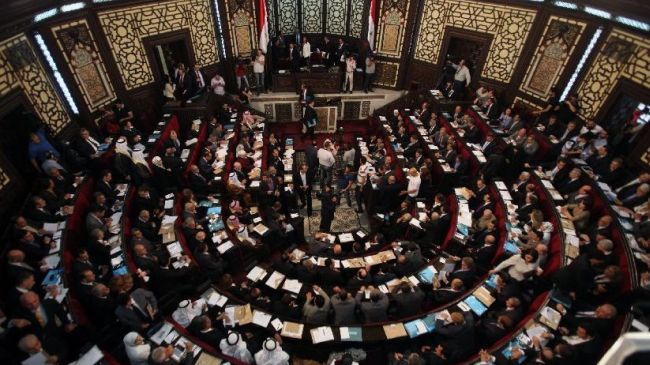 An Iranian lawmaker says Syria's parliament speaker Mohammad Jihad al-Laham will arrive in Tehran on Tuesday to hold talks with the country's senior officials.
Mansour Haqiqatpour said on Monday that the Syrian parliament speaker would hold talks with senior officials including President Mahmoud Ahmadinejad, Secretary of Iran's Supreme National Security Council (SNSC) Saeed Jalili and Foreign Minister Ali Akbar Salehi as well as his Iranian counterpart Ali Larijani.
Haqiqatpour said bilateral ties as well as the latest regional and international developments would be discussed by the two countries' officials.
The Iranian lawmaker said one of the most important issues on the agenda of talks would be the Geneva summit on Syria which was held on Saturday.
Foreign ministers from the permanent UN Security Council members of Britain, China, France and Russia as well as those of the European Union, Syria's neighbors Turkey and Iraq, and Kuwait and Qatar and the US secretary of state attended the summit.
The new Syrian parliament began work on May 24 under a new constitution approved by a majority of voters in a February referendum.
Al-Lahm was elected as the new Syrian parliament speaker in the opening session of the assembly.
Parliamentary elections were held in Syria earlier this month as part of President Bashar al-Assad's political reforms.
Syria has been experiencing unrest since mid-March 2011. While the West and the Syrian opposition accuse the government of killing protesters, Damascus blames "outlaws, saboteurs and armed terrorist groups" for the unrest, insisting that it is being orchestrated from abroad.