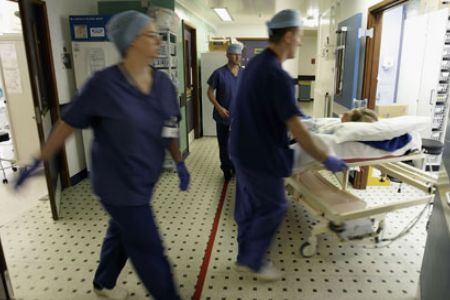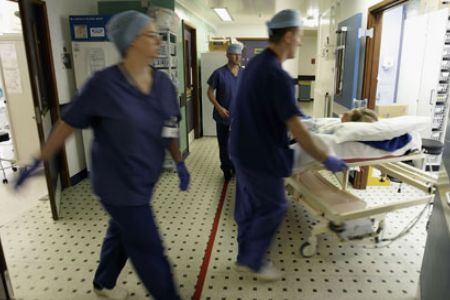 A major hospital in Britain has been faced with looming closure as the NHS is grappling with crippling financial problems as a direct result of public spending cuts.
Executives at Imperial College Healthcare NHS Trust have announced that they are considering plans to shut down St Mary's hospital in Paddington, London, in a bid to raise money by selling off the site to property developers.
Imperial has asked six architecture companies, including the Denmark-based firm C.F. Moller, to offer prices for turning the hospital into 3,000 flats. The NHS trust has refrained from announcing its final decision as it is figuring out the benefits of the decision.
Imperial has run up debts up to £100m this year up from the £40m debts it was facing last year.
The health trust is hoping to raise millions of pounds by moving the activities at St Mary's, which is located on a prime commercial site, to an extended site at Hammersmith hospital which is located next to a prison in west London.
The NHS trust's decision is an effort to respond to the British government's calls on the NHS to save about £20bn over a short span of four years.
The looming closure of St Mary's brings into focus the threat with which the British hospitals have been grappling for decades.
Another hospital in Fulham, Charing Cross Hospital, which is run by Imperial faces closure as it needs £100m to be brought in line with fire regulations.
Imperial is reportedly planning to transfer its activities to Hammersmith hospital and shut down St Mary's and Charing Cross.
Analysts have blamed drastic spending cuts and steep drops in people's income for the plague which has gripped British hospitals as the NHS chief executive, Sir David Nicholson, warned officials that lack of support for health services would put "quality and safety at risk."