Europe
Spending cuts to continue after 2015: Cameron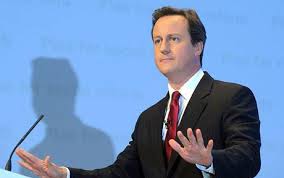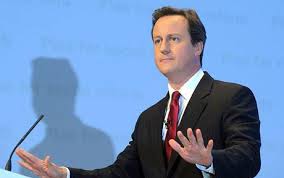 Squeeze on public sector spending will continue after 2015 if the Conservative Party wins the next general election, British Prime Minister David Cameron has signaled.
In his annual speech at the Lord Mayor's Banquet on Monday, Cameron said the austerity measures would continue in order to tackle the UK's mounting debts and sluggish growth if the Conservatives end up victorious at the election.
"We are sticking to the task. But that doesn't just mean making difficult decisions on public spending. It also means something more profound. It means building a leaner, more efficient state. We need to do more with less. Not just now, but permanently," Cameron stated.
The government has shown in the last three years that better services for the British public can be delivered with lower spending, he added.
Cameron's comments came after main opposition Labour Party repeatedly criticized the government for high living costs in the country, saying wages could not keep up with rising inflation.
The British premier referred to the budget deficit as the biggest threat to living standards. He warned that the deficit, if not controlled, could result in a rise in interest and mortgage rates for the British taxpayers.
His remarks, however, contrasted with his claims after the 2010 election, in which he said he would have preferred to tackle the deficit in ways other than public spending cuts.
According to the European Union's statistics authority Eurostat, Britain's budget deficit was 6.3 percent of its gross domestic product (GDP) in 2012, putting the country just behind debt-ravaged Spain, Ireland, Greece and Portugal in the worst-performing EU economies.
The figures further highlights fears about the impact of the British government's austerity measures, which many, including the International Monetary Fund, say are backfiring rather than producing the desired deficit reduction results.
The coalition government billed its £50-billion austerity program, launched in 2010, in a bid to rein in a staggering national debt of £1 trillion, equal to 70 percent of the GDP, by 2015.