Iran
Middle East
Spokesman: Israel's Efforts to Weaken NAM Summit in Tehran "Futile"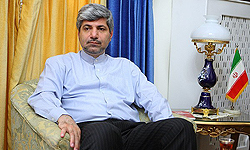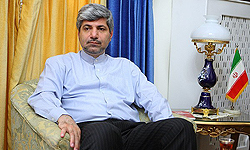 Iranian Foreign Ministry Spokesman Ramin Mehman-Parast said Israel's efforts to dissuade world officials and leaders from participation in the summit of the Non-Aligned Movement (NAM) in Tehran are futile since the regime has no influence on independent nations.
"Participation of so many delegations at high-profile levels in such an important summit in Tehran is not an issue which can be affected by the struggles of the Zionist regime officials, who have no say in equations,," Mehman-Parast stressed during a weekly press conference here in Tehran on Tuesday.
"Independent states would never change their opinions and views for the sake of the officials of this illegitimate regime which has no weight in international equations," he added.
The spokesman further pointed to Israeli prime minister's remarks against the UN chief's decision on his participation in the NAM summit in Tehran, and underscored, "We don't think that the stance of the UN and its Secretary-General or the stance of independent states whose officials decide independently can be influenced by these measures (of Israel)."
Mehman-Parast further hailed the large number of participants in the upcoming 16th heads-of-state summit of the Non-Aligned Movement (NAM) in Tehran, and said senior political officials of, at least, 50 world states will attend the international event.
"The presence of 50 delegations at the levels of president, vice-president, prime minister and foreign minister in the Tehran meeting is definite and the number is growing gradually," he stated.
"The larger the number of high-ranking world leaders and officials in this summit will be, the more the possibility will be for consultations and bigger decisions to solve the regional and international crises," he added.
Iranian officials said that over 30 presidents have announced their readiness to attend the gathering late August.
The 16th NAM summit will be held in Tehran from August 26 to 31.
Iran will assume the rotating presidency of the movement from Egypt for three years during the upcoming summit.
NAM is comprised of some 120 member states and 17 observer countries.
NAM is an international organization of states considering themselves not formally aligned with or against any major power bloc. NAM is the largest grouping of countries outside of the United Nations.
NAM member states represent nearly two-thirds of the United Nations' members and comprise 55% of the world population, particularly countries considered to be developing.