Palestine
Stabbing attack, natural response to Israeli terrorism: Hamas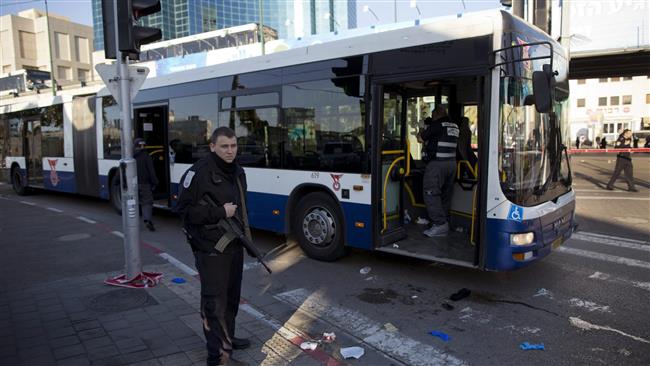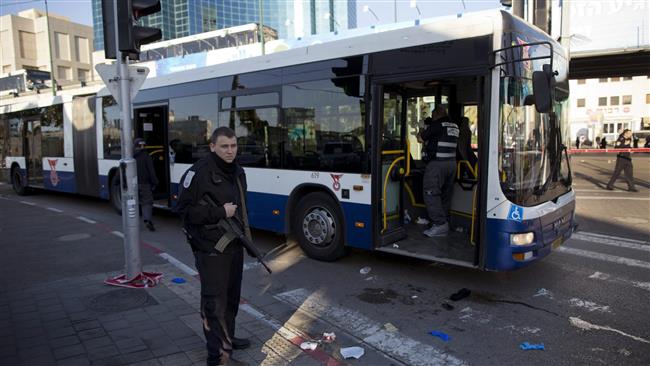 Palestinian resistance movement Hamas has voiced support for a Palestinian young man who had stabbed 16 Israelis in Tel Aviv, saying the move was a natural response to Israel's terrorist acts against the Palestinians.
Hamas Spokesperson Sami Abu Zuhri, issued an official statement on Wednesday, saying that the event was a "natural response to Israeli terrorism."
He added that the attack was a response to the crimes Israel continues to commit against the Palestinians.
At least 16 Israelis were wounded in a stabbing attack by a Palestinian young man identified as Hamza Matrouk. The attack was carried out on a bus in central Tel Aviv early on Wednesday. Six of the Israelis injured in the attack are in serious condition.
While Izzat al-Risheq, a high-ranking Hamas official, described the move as a "brave and heroic act," Fawzi Barhoum, another senior official in the resistance movement, wrote on his Facebook page that the attack was "a morning of resistance" for the Palestinians.
Palestinian Ma'an news agency also ran a statement from the Popular Resistance Committees, saying that the act was "a natural reaction to all Israeli crimes against Palestinians, their lands and religious sites."
Stabbing attack reaction to Israel's Golan assault
Meanwhile, some other Palestinian figures have also attributed the move to the recent Israeli assault on Syrian Golan Heights which killed six members of the Lebanese resistance movement Hezbollah. They say the attack has once again fueled the anti-Israeli sentiments in the occupied territories.
Israel is currently on high alert for possible Hezbollah retaliation.
Hamas leaders also said that the stabbing attack on Wednesday showed the futility of Palestinian Authority's (PA) continued cooperation with Israel. "Security coordination with the occupation won't stop the resistance or tie the hands of the Palestinians," said Ismail Radwan, another Hamas spokesman.