Middle East
Syria
Stability and security Restored to al-Dhiyabia, Families Return Home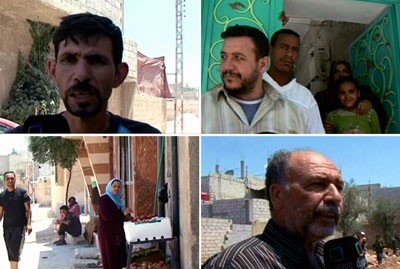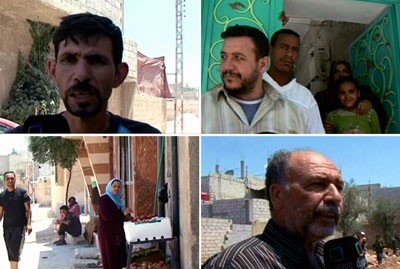 Members of the Syrian Army forces and Law enforcement restored security and stability to al-Dhiyabia neighborhood in al-Sayida Zainab, Damascus countryside after purifying the area from the mercenaries who carried out acts of sabotage, burning private and public cars, breaking off roads and terrifying the innocents.
The authorities killed a big number of terrorists and injured scores of them in addition to confiscating their weapons and ammunitions.
With the coming of the Army members to the area, some families started to return to their houses, feeling safe and secure.
"The terrorists were braking off roads, terrifying people by weapons and hiding their faces.. the people felt danger and were forced to flee their homes.. when we returned, we saw chaos and destruction," Yousef al-Shumari said.
Batoul al-Shumari who returned two days ago underlined that the terrorists "confiscated the life.. there were no more joy or happiness.. were we seized inside our houses, but now we feel safe with the presence of the army."
Other citizens underlined that they are cleaning the streets and they feel secure, adding that conditions are improving, stressing that mercenaries were opening fire, storming houses and looting shops and cars.
Syria has been the scene of unrest since March 2011. Because the presence of armed groups who are supported, financed and armed by Washington, Tel Aviv, Ankara, London, Paris, Berlin and certain Arab regimes.
The US has not objected to its allies aiding rebel groups, and is rather facilitating the arms flow on the Turkey-Syria border, according to a Washington Post report in May.
The CIA's ability to operate inside Syria was hampered severely by the decision to close the US embassy in Damascus earlier this year, officials said.
The US administration is exploring ways to expand non-lethal support to Syrian opposition groups, officials told the Washington Post.