North America
Still no national healthcare for mental illness in US? That's crazy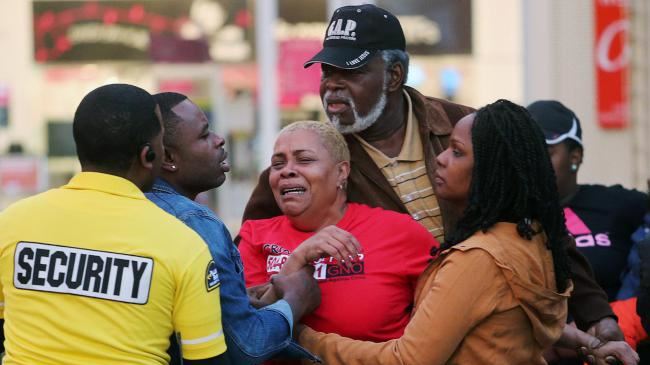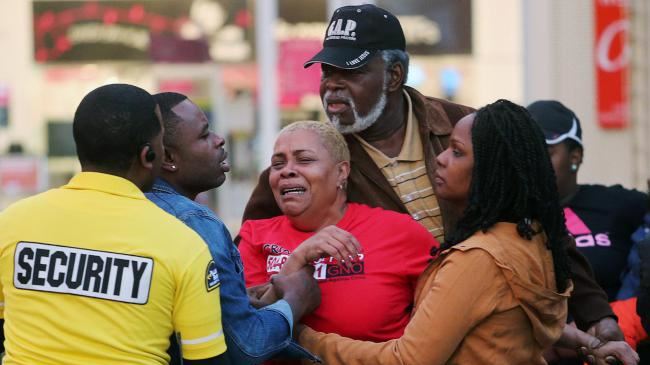 The sister of the 28-year-old man who shot his ex-girlfriend in Baltimore the same morning he killed two New York police officers as they sat in their patrol car in Brooklyn said her brother had long suffered from mental illness, but hadn't received treatment.
"He was an emotionally troubled young man, and he was suicidal," said Jalaa'i Brinsley. "Clearly something's wrong. He should have been offered help in the system, right? But he wasn't."
Indeed. Something is very wrong.
In the United States, psychiatric care is a luxury that, at $150 an hour and up for counseling that can last for months or even years, only the very wealthiest citizens can afford.
This latest sorry episode serves as yet another reminder that ours remains a country in its infancy when it comes to health care, despite the undeniable turning point marked by last year's enactment of the Affordable Care Act. As many as one out of four Americans suffer mental health issues in any given year, yet even upper-middle-class "white-collar" workers with relatively high-end health insurance plans receive little coverage for mental illness. The same goes for dental and vision care.
You know the narrative by now: after a particularly heinous shooting or mass shooting, typically ending with the suicide or death-by-cop of the suspect, relatives of the murderer emerge to express their sorrow and anger that they had repeatedly sought help but had been consistently rejected, usually due to their inability to afford expensive treatment and medications for mental illness.
For the most part, however, news coverage and political debate emphasizes helplessness – who can predict who will go crazy? – and America's easy access to high-powered weapons. Sure, there is a flutter of discussion of the fact that few Americans have access to care for mental illness, but those stories are inevitably overshadowed by the gun control and the "culture of violence" chatter.
Talk about crazy!
As the bodies of the victims – which, if you are fair-minded, must include the killers along with the killed – go cold in their graves, the media and thus the population at large move on, the system putters on the same as always, denying countless millions access to the mental health professionals this country can easily afford to pay on their behalf, and setting the stage for some tiny fraction of them to go haywire and commit the headline-grabbing mass murders of the future.
Two years ago, after Adam Lanza slaughtered 20 children and six staffers at Sandy Hook Elementary School in Newtown, Connecticut, and then killed his mother and himself, some public officials declared that it was time to get serious about mental illness. According to a report by the Connecticut Office of the Child Advocate, Lanza has never received treatment for years of mental illness, including anxiety, depression and obsessive-compulsive disorder.
But, as USA Today reports, "the drive for change has [since] slowed at the state level and ground almost to a halt in Washington…Only 29 states increased funding this year, however. Seven states reduced mental health spending. In some states, mental health funding is still less than it was before the [2008-10] recession."
"We're seeing less attention to mental health, and that's concerning to us, because we're still seeing so many tragedies every day," Mary Giliberti of the National Alliance on Mental Illness (NAMI) told the paper. Although individual tragedies may not make the news, she said, "the suffering is tremendous when people don't get the services they need. People end up in emergency rooms. People end up in jails and prisons, which is absolutely the wrong place for someone with mental illness."
Mental illness is one of America's biggest hidden scourges.
According to NAMI, 1 in 17 adults − about 13.6 million Americans – suffer from a serious mental illness, such as schizophrenia, major depression or bipolar disorder.
46% of homeless Americans in shelters suffer from serious mental illness and/or substance abuse.
20% of prisoners in state and local prisons have a recent history of mental health problems.
70% of children in juvenile prisons have a mental health condition.
People need help, but they're not getting it. 60% of adults with mental illness received no treatment within the last year.
Mental health treatment is expensive — but so is ignoring the problem. "Serious mental illness cost the economy $193.2 billion in lost earnings each year," according to NAMI. Think of all the wars we could fight with the taxes from those lost salaries! Or don't: 22 veterans commit suicide daily.
This year is a perfect example of the system's inability and/or unwillingness to respond to the mental health crisis. Even after actor-comedian Robin Williams succumbed to suicide after years of alcoholism and depression, and a severely depressed 22-year-old man killed six people and then himself at the University of California at Santa Barbara, you couldn't even find a single liberal Democrat in either the House of Representatives or the Senate to propose a bill that would expand the ACA to include comprehensive coverage for mental illness.
Santa Barbara shooter Elliot Rodger's "parents repeatedly attempted to get psychiatric help for their son. By his own account, he was prescribed antipsychotic medication but refused to take it," CBS News reported at the time.
There is a strong argument to be made in favor of restricting access to the highest powered automatic weapons, as well as philosophical interest in debating the nature of good and evil, but if we as a country truly want to reduce the frequency and severity of shootings in our public spaces, we should start by throwing some serious money at psychologists and psychiatrists.
"About half of these mass killings are being done by people with severe mental illness, mostly schizophrenia, Dr. E. Fuller Torrey, a leading expert on severe mental illness told "60 Minutes" in 2013. "And if they were being treated, they would've been preventable."
So it wasn't just "evil," or random criminality, that killed those two NYPD officers last weekend.
It was us.