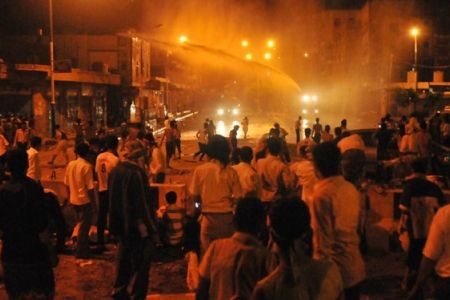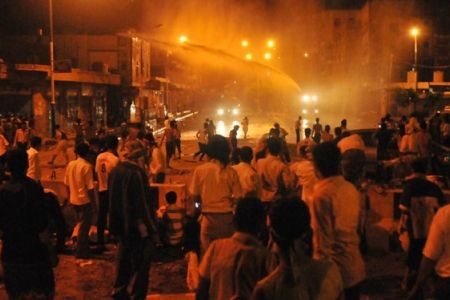 Yemeni human rights activists have warned about the humanitarian crisis in the country and urged the international community to force Sana'a to halt its massacres of protesters.
On Monday, Yemen's Human Rights Information and Training Center (HRITC) issued a statement calling on "all living forces in the world" to break their silence on what it called "the real massacre" of protesters by Yemeni forces.
"Taizz went through the severe attack by Yemeni authorities last night," the HRITC said, explaining how troops and armed thugs, backed by tanks, stormed a protest camp in the city's Freedom Square and killed protesters on Sunday.
"Lots of protesters were crushed and tents that accommodated protesters were burned with women, elderly and young people inside," the center's statement added.
The center accused Yemeni President Ali Abdullah's regime of "pre-planned and systematic" use of violence against protesters and persistence in killing Yemeni civilians.
The HRITC statement also called on international organizations, including the United Nations, the UN Security Council, and the European Union, to stop silently watching the massacre being committed in Taizz, Yemen.
"This crime against humanity requires a quick step from neighboring countries and nations across the world," they said.