Europe
Storm kills 13 in northern Europe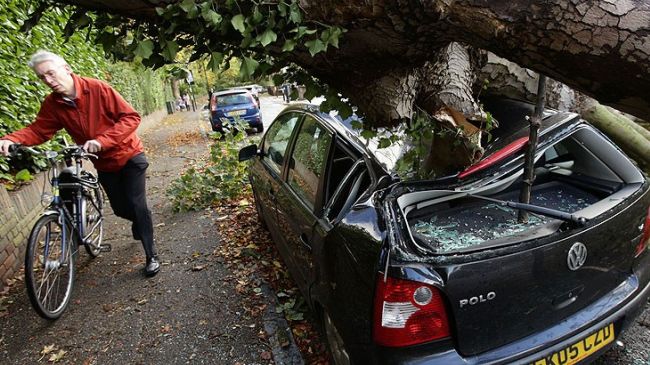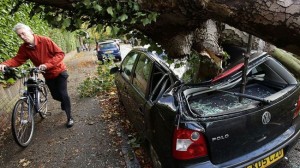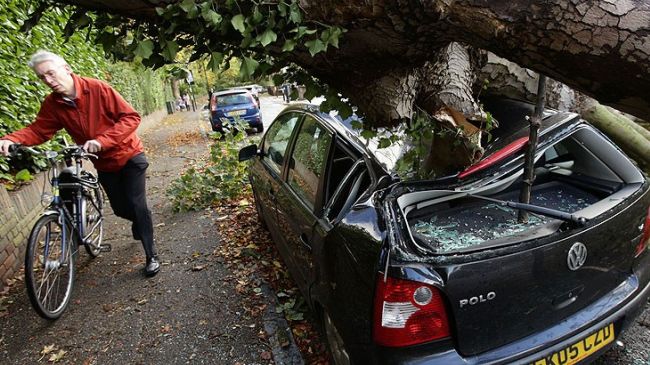 A powerful storm with hurricane-force winds has battered northern Europe, killing at least 13 people, cutting power and causing widespread traffic disruptions.
On Monday, seven people died in Germany and other fatalities were reported in the Netherlands, Denmark, France and Britain, as wind gusts tore off roofs of houses, uprooted trees and turned over vehicles.
The storm also caused hundreds of flights to be canceled and hundreds more to be delayed across Europe.
In Germany, several car drivers were killed when trees fell over their vehicles, another man drowned and a woman died when a wall collapsed on her, according to media reports.
A falling tree also killed another woman in the Dutch capital, Amsterdam; and a man in the city of Veenendaal passed away in hospital after a tree branch hit his head while he was cycling.
Around 75,000 homes in northern France experienced power outages as winds topping 100 kilometers per hour cut supplies, according to an electricity distribution company.
On an island off France's northwestern Brittany coast, a woman was killed after being swept out to sea during a cliff walk.
As the storm hit Scandinavia, strong winds forced the closure of the bridge between Sweden and Denmark, paralyzing road and rail transport.
Danish authorities said one man was killed north of the capital, Copenhagen, by a collapsing wall and another woman was injured after being trapped under a fallen roof.
The storm also caused a number of deaths in Britain and left thousands of homes without power.