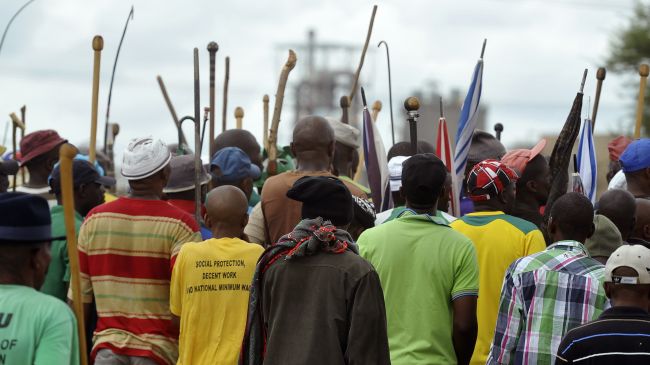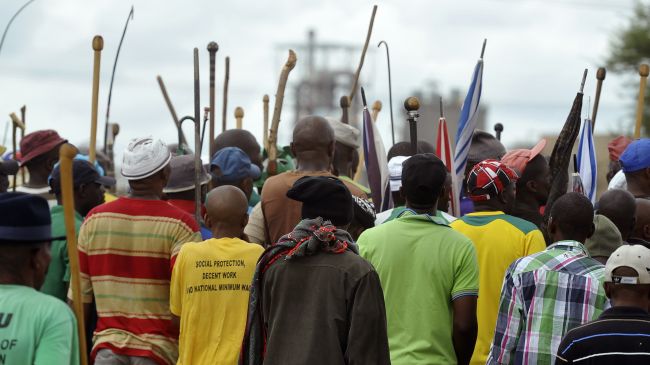 Thousands of striking miners in South Africa have rejected a new pay rise offer by their employers and vowed to press ahead with their week-long walkout.
Members of the Association of Mineworkers and Construction Union (AMCU) rejected the fresh wage offer at a public meeting on Thursday.
Some 80,000 platinum mine workers laid down their tools on January 23, prompting the government to call talks between the union and their employing companies.
Anglo Platinum, Impala Platinum and Lonmin, the world's top three producers, have agreed to a pay rise of at least seven percent for each of the next three years.
They made the offer in a bid to end the strike that has brought the sector to a stand-still and cost each of them as much as USD 9 million a day.
This is while AMCU said it wants a minimum wage of USD 1,150 for its workers each month, which is about twice the current amount.
"We've been mandated to go back to the drawing board," said Reuben Lesejane, AMCU's Lonmin branch secretary. "The strike will end after our demands are met, for now the strike continues."
The same demand in 2012 sparked mass strikes which resulted in the police shooting dead 34 miners in one day.
South Africa produces 80 percent of the world's platinum, which is used in products from catalytic converters to computer hard disks and dental fillings.