Europe
Strong 7.0-magnitude earthquake strikes Russia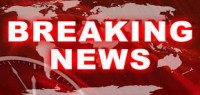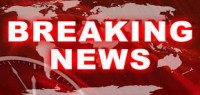 An earthquake measuring 7.0 on the Richter scale has hit the eastern part of Russia, the United States Geological Survey (USGS) says.
The USGS said on Saturday that the quake was centered about 92 kilometers northeast of Yelizovo, a town in Russia's eastern region of Kamchatka Krai.
The epicenter of the quake was about 106 kilometers north of Petropavlovsk-Kamchatskiy, which is one of the region's largest cities, with tens of thousands of people residing there. This part of Russia is the furthest to the east bordering the Pacific Ocean, and is one of the most seismically active regions in the world.
Initial reports showed that strong shaking was felt throughout the peninsula region, but there was no immediate word about damage or casualties.
There was no risk of a tsunami as a result of the quake, the National and Pacific Tsunami Warning Centers said.
According to the USGS, since 1900, 133 large and 12 great earthquakes have occurred along the Kuril-Kamchatka or Kuril Trench, which is an oceanic trench in the northwest Pacific Ocean that lies off the coast of Russia.