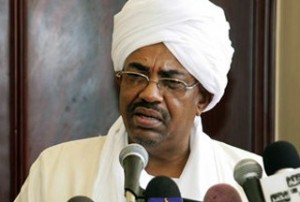 Sudan's electoral commission has begun counting the votes cast in the country's first multiparty five-day general and presidential elections since 1986.
The ballot results are expected to be revealed in several days, with incumbent President Umar al-Bashir leading the polls after two main candidates withdrew from the race shortly before voting started.
Bashir will most likely be named the president of the republic and Salva Kiir will likely remain president of semi-independent South Sudan, Reuters reported on Friday.
Rumors of vote-rigging and irregularities in Sudan's election surfaced after it was revealed that the electoral commission had contracted a local company to print the ballot papers.
As a result leading opposition parties boycotted the presidential race.
However, former US President Jimmy Carter, whose organization has been monitoring Sudan's election, told the BBC that it would be premature to predict the outcome of the race.
"As you know, almost all the candidates remained in the race until the end of the campaigning period was over. The National Election Commission unanimously told us that if any candidate gets a vote, whether that party has withdrawn or not, the candidate's vote will be counted," he said.
"And if any of the candidates get a majority of the vote they will be declared to have won the election and they can hold office," Carter added.
The US State Department spokesman Philip Crowley had told a reporter last week that the US has no other "alternative" but to accept the results of the elections, even if the process was flawed.