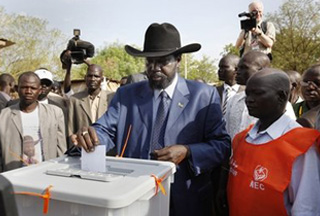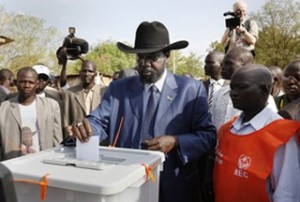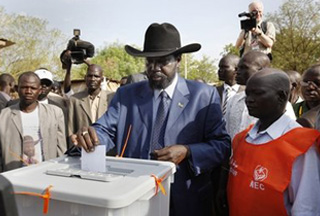 Amid the ongoing poll crisis in Sudan, the country's National Elections Commission has announced that the momentous election results which were due to be released today will be postponed.
According to BBC, logistical problems and counting interruptions are said to be the reasons for the delay and the results are unlikely to be released until next week.
So far Omar al-Bashir's NCP has won more than some 90% of the votes, mainly from the north of the country. However, the Sudan People's Liberation Movement is expected to gain significant votes in the semi-autonomous southern Sudan.
The April 11th polls, described by UN as one of the most complex elections ever held, were the country's first multi-party presidential, parliamentary and regional elections since 1986.
On Wednesday the rival parties finally agreed to accept the results and accelerate the process of concluding a conclusive peace agreement to put an end to the civil war between south and north.
Around 16 million people had been registered to vote for a new president, legislative and local representatives for Africa's largest country.