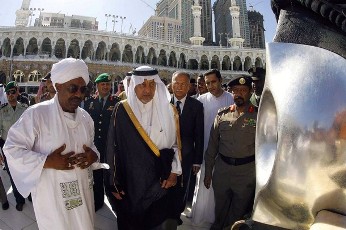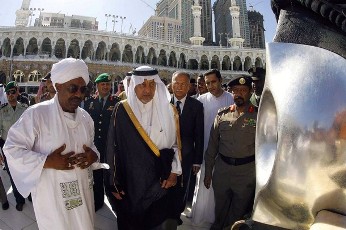 The Sudanese president Omer Hassan al-Bashir arrived in Saudi Arabia for the annual Hajj pilgrimage season, Sudan state media said.
Bashir was received at the coastal city of Jeddah with members of the Sudanese embassy and Khartoum's Hajj mission there.
This is also the first visit by the Sudanese leader to the S. Arabia since August when Riyadh barred his plane from passing its airspace on his way to Tehran for the inauguration ceremony of president Hassan Rouhani.