Africa
Middle East
Palestine
Sudanese angry over zionist delegation's travel to Sudan to discuss normalization
An Israeli delegation has traveled to Sudan to discuss normalization between Tel Aviv and Khartoum amid the US's attempts to persuade or pressure Arab nations to forge diplomatic ties with Israel.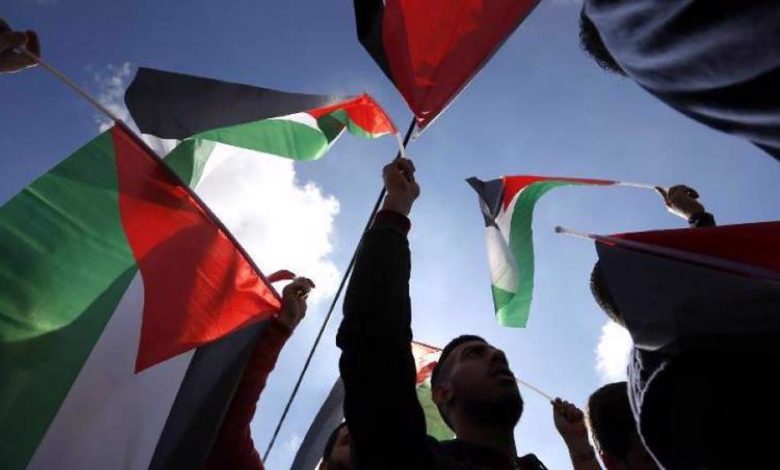 Israeli public broadcaster Kan radio said the delegation visited Sudan on Wednesday, but gave no further details about the discussions held in Khartoum.
Meanwhile, Israeli intelligence minister Eli Cohen told Israel's Channel 13 News that he believed the Tel Aviv regime was "very close to normalizing ties with Sudan."
Israeli Prime Minister Benjamin Netanyahu's office and the Israeli Foreign Ministry declined to comment when asked about prospects for a breakthrough with Sudan.
Deadly anti-Israel protest hits Khartoum
Amid news of Sudan's imminent normalization with Israel, a number of Sudanese youths took to the streets to voice their anger at the developments.
Chanting anti-government slogans, the protesters burned the Israeli flag in al-Sahafa area south of the capital Khartoum on Wednesday.
According to Central Committee of Sudan Doctors (CCSD), one protester was killed and 13 others were injured by police east of the capital.
The visit comes amid American attempts to get more Arab countries to normalize relations with Israel before the November election.
US President Donald Trump has said that "at least five or six countries" are poised to follow the United Arab Emirates and Bahrain in normalizing relations with Israel.
Israeli Regional Cooperation Minister Ofir Akunis said that the US would announce another deal establishing ties between Israel and an Arab or Muslim country before the US election.
He claimed several countries were candidates to normalize relations with Israel, but declined to name them.
US Secretary of State Mike Pompeo said Wednesday that the United States had begun the process of removing Sudan from its "terrorism list" and was also working "diligently" to get Khartoum to recognize Israel.
The United Arab Emirates and Bahrain signed controversial normalization agreements with Israel at the White House last month amid outrage across Palestine and elsewhere throughout the Muslim world at the Arab regimes' sheer betrayal of the Palestinian cause.
With the US-brokered deals, the UAE and Bahrain have become only the third and fourth Arab states to ever normalize their relations with Israel after Egypt and Jordan.
The US president, who initially tried to negotiate a deal between Israelis and Palestinians albeit to no avail, is now pressuring other Muslim nations to ignore the suffering of their brothers and sisters in Palestine and join the Saudi-backed initiative to normalize ties with Israel.
Officials in Sudan's fragile transitional government have been divided on whether to formalize diplomacy with Israel.
As recently as last week, Prime Minister Hamdok of Sudan said he opposed doing so. He had previously warned that the perception of being pushed into an American-backed, election-eve agreement with Israel could fuel unrest in his country, which is simmering over a severe economic crisis in which annual inflation soared to 212 percent last month, with shortages of food, bread and medicine.
Trump, who is running against Democratic nominee Joe Biden in the 2020 election, has been selling the deal as a great achievement in his campaign, while ignoring the dark reality of Palestinians' plight under the Israeli regime's occupation, which lies at the core of the conflicts in West Asia.
Meanwhile, an initial report by Israel Hayom said late Wednesday that the North African country has agreed to fully normalize relations with Israel.
According to Israel Hayom, a political source involved in the diplomatic talks between Israel and Sudan confirmed that the two sides would normalize relations very soon.
The report indicated that the formal and public announcement on the normalization of relations is expected to take place in the next few days, following an expected phone call between Trump and Chairman of the Sovereignty Council of Sudan Abdel Fattah al-Burhan.