Africa
Sudanese president rejects negotiations with South Sudan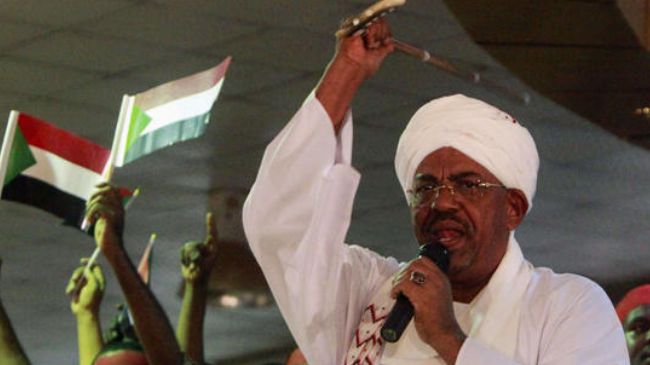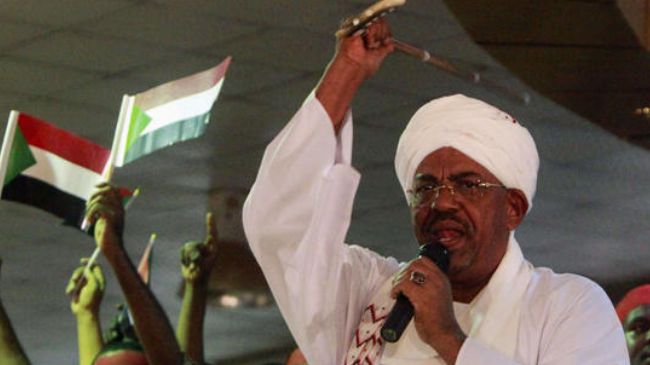 Sudanese President Omar al-Bashir has strongly rejected negotiations with South Sudan after a deadly battle over Khartoum's oil-rich Heglig region.
Bashir made the comments on Monday, during a visit to the war-torn Heglig area, AFP reported.
"Our talks with them [South Sudan] were with guns and bullets," Bashir added.
The president's address to Sudanese soldiers comes after violent raids claimed the lives of at least 1,200 South Sudanese soldiers. However, Sudan has denied responsibility for the deaths.
In the town of Bentiu a wave of explosions hit near a major bridge and a market, killing at least one child and injuring several civilians.
The attacks came as South Sudanese President Salva Kiir had already announced its withdrawal from the area.
Tension between the two neighboring states escalated after the South seized the oil-rich town along with its oil fields last week.
Heglig is internationally regarded as part of Sudan, something South Sudan disputes.
South Sudan became independent on July 9, 2011, after decades of conflict with the north. The new oil-rich nation is one of the least developed countries in the world, where one in seven children dies before the age of five.