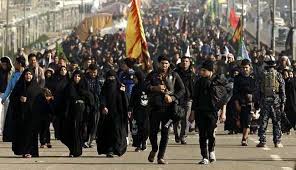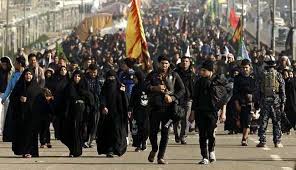 A suicide bomber attacked pilgrims north of Baghdad on Monday, killing at least 17 people, officials and a survivor of the blast said.
pilgrimsThe attack in the Taji area, which targeted a tent serving refreshments to pilgrims, also wounded at least 35 people.
Pilgrims from Iraq and abroad are making their way to Samarra, north of Baghdad, to commemorate the martyrdom of Imam Hassan al-Askari, who is buried in the city.
"We were distributing food, fruit and tea to the pilgrims who were walking to Samarra, and a suicide (bomber) blew himself up," Sajjad, 25, said at a Baghdad hospital where his brother Mustafa was being treated for shrapnel wounds.
The bomber carried a flag as a disguise and yelled "Allahu akbar" (God is greatest) before detonating the explosives he carried, Sajjad said.