Iran
Sunni cleric condemns border attack in Eastern Iran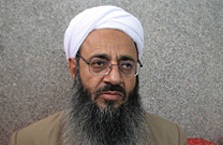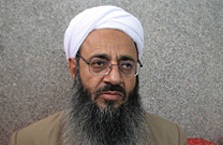 Molavi Abdul Hamid Esmaeel Zehi, Friday prayer leader of Zahedan, in this message called the recent terror of Iranian border guards a big treachery to the Iranian nation carried out by puppets of the enemies, reported Taqrib News Agency (TNA).
Sunni cleric in part of the message said, "Since Sistan and Baluchestan Province has recently been in a unique security and religious leaders have warned against any effort to undermine the security is the biggest treachery to the public."
Molavi Abdul Hamid Esmaeel Zehi severely condemned this terror attack and warned, "Here I warn those who pursue insecurity in the region to stop such moves and do not serve the enemies because any violent measure is a disadvantage for the region and beneficial for the enemies."
In violent clashes between Iranian border guards and a group of terrorists in Saravan, 14 Iranian guards have been killed.
This is while Mohammad Marziyeh, General Prosecutor in Zahedan, in an exclusive interview with Taqrib News Agency (TNA) noted that the crime has in fact targeted solidarity between Shia and Sunni communities in the region.
He said," Condemnation of the attack by Sunni clerics proves the deep fraternity and unity among the people and enemies have to note that they cannot undermine friendly ties between Muslim communities in this province."
He vowed a serious probe into the case and prosecute all those who have targeted the unity among Iranian people.