Iran
Sunni Cleric: Islamic Revolution rallies manifest of unity among all Iranians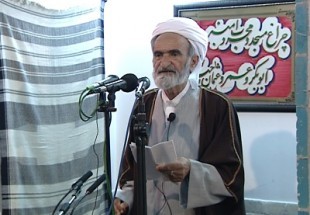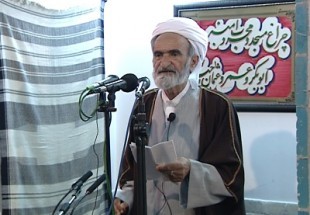 Prominent Iranian cleric hailed participation of the people in rallies for the anniversary of the Islamic Revolution calling the event as manifest of solidarity among all Iranian ethnics and denominations.
Mamusta Abdul Rahman Khodaee, Sunni prayer leader of Sanandaj, in his weekly Friday sermon extended his gratitude for participants in rallies for anniversary of the Islamic Revolution noting that Iranians are persevering against hostile intrigues by unity and Islamic solidarity, reported Taqrib News Agency (TNA).
He said," Wide participation of the people, especially people in Kurdistan, has once again proved the preparation of the Iranian nation to defend the high objectives of the Islamic Revolution and Islamic values."
Sanandaj prayer leader noted," Muslim Iranians, 37 years after the victory of Islamic Revolution, participated in February 11th rallies and renewed their approval of the Islamic Republic in Iran."
Mamusta Khodaee added." Muslim nation has again proved for the enemies that they are fully prepared to defend the values and objectives of the Islamic Revolution and will not let the enemies to hatch plots in Iran."
Sunni Prayer leader of Sanandaj in another part of his sermon stressed necessity of participation in the upcoming elections extending hopes that Iranian nation will elect the wisest and best qualified candidates for the parliament and the assembly of experts.