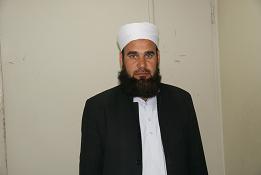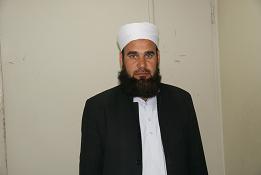 Sunni prayer leader in Southern Khorasan Province called Hajj the axis of unity and a manifest of solidarity of Muslims against enemies of Qur'an and Islam.
Molavi Ahmadreza Rezaee, prayer leader at Rashidin Kalifs Mosque in Dermiyan, Southern Khorasan Province, in an exclusive interview with Taqrib News Agency (TNA) denounced enemies for spreading intrigue among Muslims and said vigilant Muslims will maintain their fraternity and foil hostile plots.
He said," At present heads of states in arrogant countries try to spread intrigue among Muslims in any possible way." And added," We Muslims have to respect sanctities of other Islamic denominations and foil plots of the enemies through boosting our fraternity."
He hailed Muslims for their vigilance so that any disagreement in Islamic communities is misused by the enemies.
According to the Iranian cleric, the more efforts are carried out by Takfiri Salafi groups against Muslims, the more Muslims understand the importance of Islamic unity.
He demanded scholars of all Islamic denominations to make the best of opportunities during Hajj pilgrimage and share their thoughts to find effective solutions to confront Takfiri groups.
Molavi Rezaee referred to the massacre of Muslim people in Syria, Iraq, Pakistan and Afghanistan and noted the reason behind these killings is the deep concern of world powers and the Zionist regime from development and popularity of Islam in the world.
Sunni cleric hailed Hajj as the ground for more sympathy and cooperation among Muslims to achieve their holy aims including wide prevalence of Islam in the world.
He concluded that enemies of Islam have always aimed at uprooting Islam and weakening Muslims through spreading dispersion in Islamic communities.
Iranian Sunni cleric highlighted solidarity of Muslims as the most efficient arm against enemies of Islam.