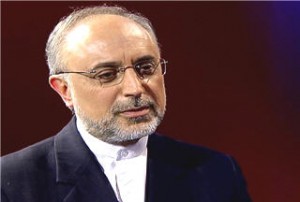 The head of the Atomic Energy Organization of Iran (AEOI) says the step taken by the Vienna Group runs counter to the UN Security Council's action.
"The Vienna Group has raised nine questions in its response, including technical, legal and political question", Ali Akbar Salehi was quoted by IRNA as saying.
"The Vienna Group has taken one step forward by answering Iran's letter, and responding to the letter is, in principle, a positive move" added Salehi.
However, Salehi underlined, the move by the Vienna Group (comprising Russia, France, the US and the IAEA) does not square with the UN Security Council's voting on a sanctions resolution against Iran, which shows super powers are confused.
The Vienna Group is seeking a pretext by raising political questions, Salehi said, adding the nuclear fuel swap issue has turned into a political game.