Iran
North America
Supreme Leader of Islamic Ummah and Oppressed Sayyed Khamanei: Enriching Uranium up to 20% Confuses West Powers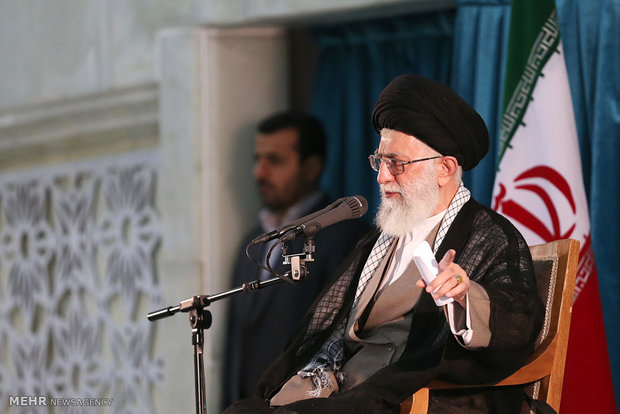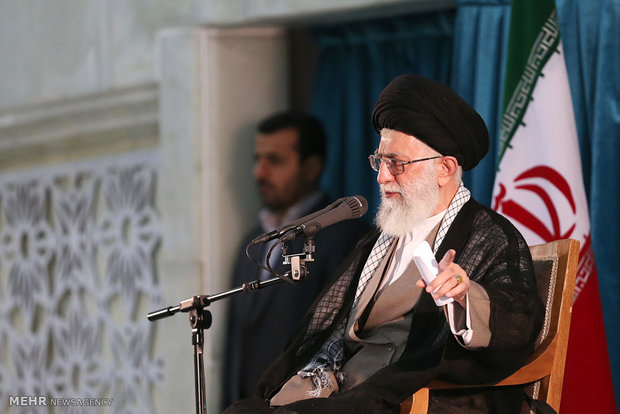 Supreme Leader of the Islamic Revolution Grand Ayatollah Sayyed Ali Khamenei said on Wednesday the whole world is surprised by Iran's speedy scientific progress and the Zionist entity is worried about it, which requires from the Islamic Republic to maintain its advanced scientific pace.
In a meeting with the chancellors of a number of Iranian universities, research centers and higher education centers, Ayatollah Khamenei said the success of young Iranian scientists in accomplishing 20 percent nuclear enrichment embarrassed the West powers.
"Preconditions set by the West on Iran, requiring the sale of 20 percent enriched fuel, actually worked to Iran's benefit since it encouraged young people to increase their efforts," his eminence stated.
Ayatollah Khamenei, moreover, stressed the need for researchers to focus on the country's needs for a better future in their scientific research and emphasized there's a lot of work ahead to improve the country's global scientific ranking.