Europe
Supreme Leader's Aide Raps West for Biased Attitude towards Iran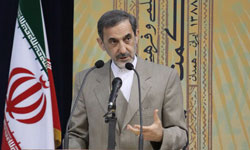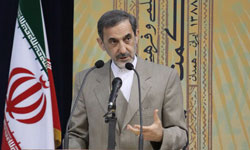 A senior aide to the Leader of Islamic Ummah and Oppressed People Imam SAyyed Ali Khamenei blasted the western countries, specially the US, for their biased attitude towards Iran's access to the civilian nuclear technology, but meantime, underlined that such an approach would not prevent Iran from pursuing nuclear progress.
"The positions adopted by the western countries, specially the US, against Iran's nuclear activities have been biased since the very first day but these countries should know that Iran will pursue its nuclear activities based on the Non-Proliferation Treaty (NPT) and has proved this many times by opening its enrichment centers to the International Atomic Energy Agency (IAEA)'s inspections," Senior Advisor of the Leader of Islamic Ummah and Oppressed People Imam SAyyed Ali Khamenei for International Affairs Ali Akbar Velayati said in a news conference in Tehran on Tuesday.
"The IAEA is aware of all the details of Iran's nuclear work," he underlined, adding, "Hence, the western countries' excuse-seeking and their illegitimate stances are not justified in any possible way and only prove that they are fearful that Iran might become the number one power in the region."
Despite the rules enshrined in the NPT entitling every member state, including Iran, to the right of uranium enrichment, Tehran is now under four rounds of UN Security Council sanctions for turning down West's calls to give up its right of uranium enrichment.
Tehran has dismissed West's demands as politically tainted and illogical, stressing that sanctions and pressures merely consolidate Iranians' national resolve to continue the path.
Political observers believe that the United States has remained at loggerheads with Iran mainly over the independent and home-grown nature of Tehran's nuclear technology, which gives the Islamic Republic the potential to turn into a world power and a role model for the other third-world countries.