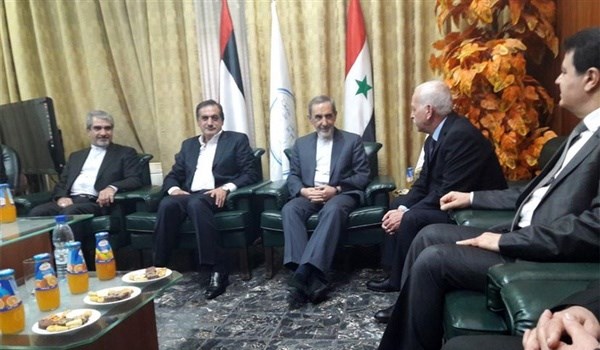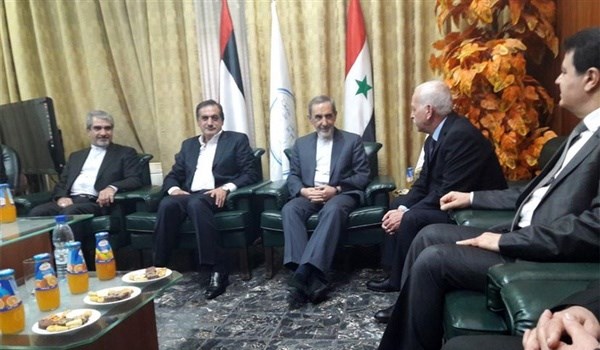 Leader of Islamic Ummah Imam Sayyed Ali Khamenei's top aide for international affairs Ali Akbar Velayati voiced Tehran's strong resolve to participate in Syria's reconstruction process following the eradication of the ISIL terrorists from the country.
"The terrorists' proxy wars have caused great damage to Aleppo and other cities in Syria, but they also strengthened the people's resolve and resistance against the armed terrorists and their allies," Velayati said in a meeting with Governor of Aleppo Hussein Diab on Tuesday.
He noted that he presence of an Iranian delegation in Aleppo signifies the readiness of the Iranian nation to stand by the Syrian people, whether during the time of war or during the reconstruction process.
"Our presence today carries a message to all that we are determined to help with the restoration of peace and security to Aleppo," Velayati added.
The governor of Aleppo, for his part, stressed that Syrian people, particularly those in Aleppo, would never forget the guidelines of Supreme Leader of the Islamic Revolution Ayatollah Seyed Ali Khamenei as well as the sacrifices and bravery of the Iranian youth who fought terrorists in Syria.
Before making a one-day trip to Aleppo, Velayati and his accompanying delegation held talks with Syrian President Bashar Assad in Damascus, where the two sides affirmed that their respective countries would not be dissuaded by the hostile escalation of some regional and Western countries from continuing work to consolidate stability in the region.