Middle East
Saudi Arabia
Yemen
'Sustainable ceasefire prelude to political settlement in Yemen'
Iran's top diplomat, Mohammad Javad Zarif, has said that a sustainable ceasefire in the war-torn country of Yemen sets the ground for a political settlement of the crisis arising from Saudi Arabia's five-year war against the country.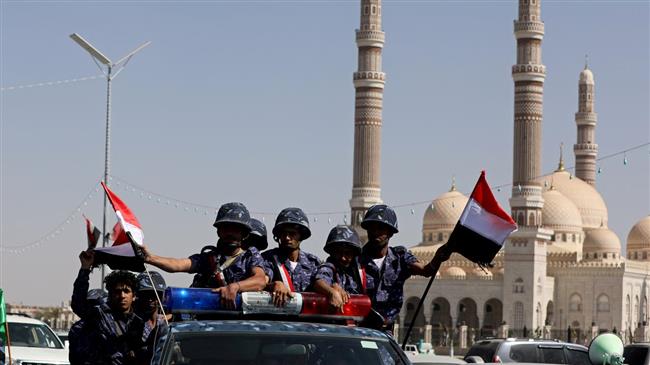 Speaking with United Nations Secretary General Antonio Guterres during a phone call on Sunday, Zarif stressed that there is no military solution to the conflict in Yemen.
The foreign minister also welcomed the secretary general's attempts to establish a ceasefire in the country.
During the discussion, Guteress offered a report on the UN's efforts to conserve an ongoing ceasefire in Yemen.
Last week, the Saudi-led coalition claimed it was halting military operations in support of UN peace efforts and to avoid the outbreak of the coronavirus in the country.
Yemeni forces repel several Saudi attacks days after 'truce'Days after the so-called Saudi-led coalition claimed to have halted its aggression in Yemen due to the COVID-19 outbreak, the Yemeni Army has announced that it  repelled several Saudi assaults on various fronts in just one day.
Saudi-led forces have, however, continuously violated the so-called ceasefire with numerous land and air attacks.
Ansarullah says Saudi-led coalition's ceasefire merely aimed at misleading world At least 80 percent of the 28 million-strong population of Yemen is reliant on aid to survive.
Yemeni officials have described Riyadh's announced truce as a "deceitful" measure "meant to mislead the world public opinion".