Iran
'Sustaining security possible only through regional cooperation'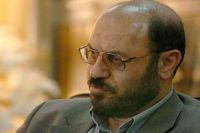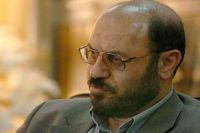 Iran's Defense Minister Hossein Dehqan said sustainable security was possible only through constructive cooperation among regional countries based on trust-building and good neighborly ties.
According to IRNA, the minister made the remarks during his official negotiations with Omani Minister Responsible for Defense Affairs Sayyid Badr bin Saud al Busaidi here on Tuesday.
He believed Iran-Oman defense relations could serve as a role-model for constructive and fruitful ties, noting that both countries should work to make other regional countries adopt similar policies.
Referring to the 50-year-old history of ties between Iran and Oman, Dehqan pointed to the recent visit of the Omani Sultan to Iran and stressed existence of friendly ties between the two capitals, particularly in the field of defense cooperation.
Stressing that neither the Zionist regime nor some other trans-regional countries would be able to reach their evil targets in the region by spreading Iranophobia, the Iranian minister referred to believing in Iran's power as a new phenomenon in the region.
The Omani official described ties with Iran as very good and constructive.
Referring to the visit of Sultan of Oman to Iran, al Busaidi said leaders of both countries were especially focusing on mutual ties, trying to further strengthen bilateral relations.
He further hailed Iran's big achievements and progresses made in defense industries.