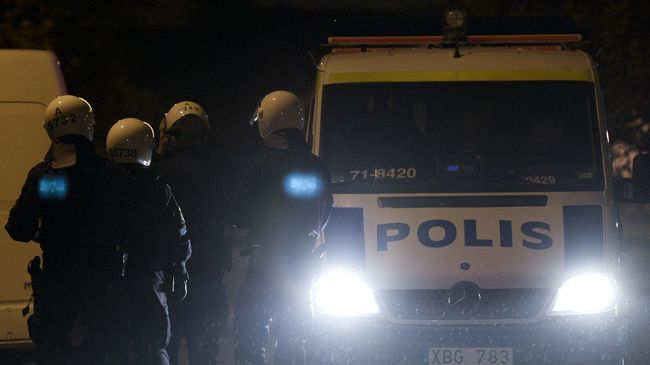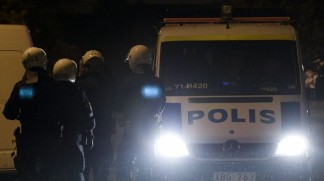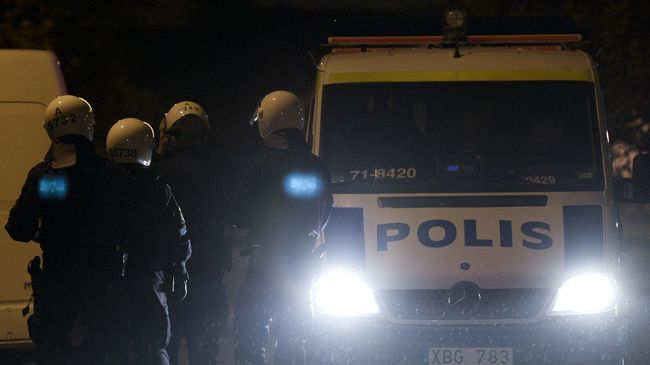 Swedish police have called in reinforcements to the capital, Stockholm, to crush the ongoing protests in the country that erupted over unemployment and discrimination.
Specially-trained officers were deployed to the capital from the cities of Gothenburg and Malmo as the unrest over youth unemployment and the police shooting of an elderly entered its sixth night on Friday.
"We will be getting reinforcements from Gothenburg and Malmoe tonight," police spokesman Kjell Lindgren said.
The two cities have both witnessed civil unrest in recent years.
Authorities are trying to bring under control the unrest that has spread throughout Stockholm for nearly a week.
So far, several schools and scores of cars have been set on fire in the Swedish capital.
The protests in Sweden began on May 19, six days after police shot dead a 69-year-old man, who had locked himself in an apartment in Husby, a poor district in western Stockholm.
Rights activists and local residents say the incident sparked anger among youths in the district, who claim the government discriminates against them.
Camila Salazar, who works for Fryshuset, a charity that does outreach work with youth in Stockholm's marginalized areas, told Press TV that in many of these neighborhoods "the kids and the youths don't have the same opportunities and many of them have not finished schools and don't have education," adding, "So, we have a high unemployment in Sweden in general among youth."
The riots in one of Europe's richest capitals have shocked a country that prides itself on a reputation for social justice, fueling a debate about how Sweden is coping with both youth unemployment and an influx of immigrants.