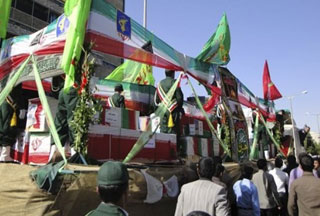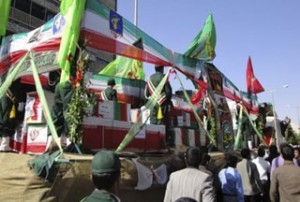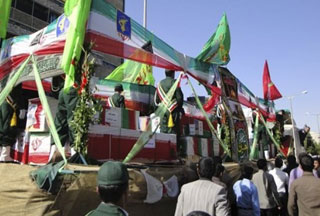 Switzerland has condemned Sunday's terrorist attack in Iran that killed at least 41 people, including seven senior military commanders, in a southeastern borderline region.
The terrorist attack targeted a gathering of Shia and Sunni tribal leaders. It was carried out by the Pakistan-based Jundullah terrorist group in Pishin.
Switzerland's Federal Department of Foreign Affairs issued a statement on Monday, saying the country "deplores the loss of human lives and presents its condolences to the members of the victims' families."
The ministry also appealed "for differences of opinion to be resolved by means of dialogue and not by violence."
Two senior commanders from the Islamic Revolution Guards Corps (IRGC), Nour-Ali Shoushtari and Rajab-Ali Mohammadzadeh, were among those killed in the atrocity. 28 people remain wounded and in critical condition.
Iran has vowed to deliver a crushing response to the culprits who carried out the attack. Britain, Pakistan and the US have denied having involvements in the terrorist act.