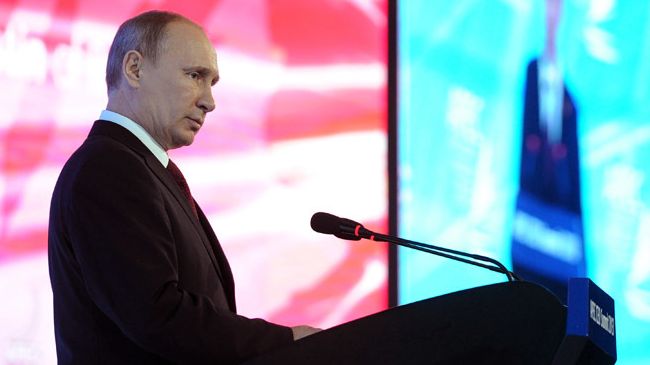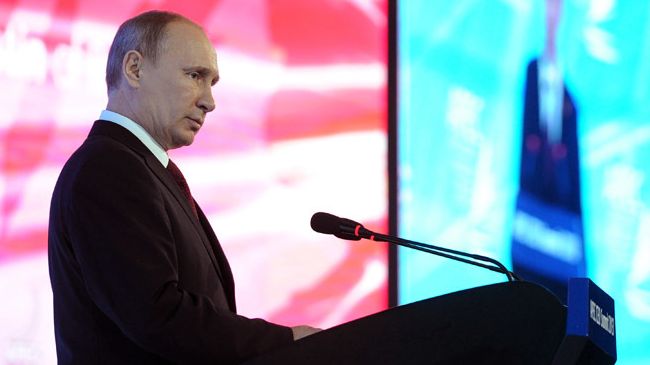 Russian President Vladimir Putin says Syria is cooperating "very actively" with the international experts who are in the Arab country to eliminate its chemical arsenal.
"The Syrian leadership has very actively joined this work and is acting in a transparent manner, helping international agencies," Putin told reporters on Tuesday at the Asia-Pacific Economic Co-operation (APEC) summit in Bali, Indonesia.
The Russian president also pointed to the "doubts about whether the Syrian leadership would adequately respond to the decision taken on chemical weapons," adding, "These doubts did not bear out."
The remarks come as the team of experts from the UN and the Organization for the Prohibition of Chemical Weapons (OPCW) continues its mission in Syria.
The experts say some facilities that were used to operate chemical weapons have been already disabled.
Putin also expressed trust on the work of the disarmament team, which began its mission on October 6.
The Russian president stated that he had discussed the situation in Syria with US Secretary of State John Kerry, who also attended the summit.
"We generally have the same goals aimed at stabilizing the situation [in Syria], achieving democracy, creating peaceful conditions for civilians."
The expert team in Syria is implementing a UN resolution on scrapping the Syrian chemical arsenal. The UN Security Council approved the resolution on September 27.
The team has until November 1 to inspect the chemical weapons arsenals declared by the Syrian government and supervise the destruction of the related facilities. The weapons must be eradicated by mid-2014.
Putin also raised hope that the process of elimination "will continue at the same pace, in the same spirit."
The Russian president also welcomed Jakarta's participation in the upcoming Geneva II conference on Syria.
Russia's Foreign Minister Sergey Lavrov said on Monday that Moscow and Washington had agreed to push for holding the planned conference in mid-November. – See more at: http://www.presstv.ir/detail/2013/10/08/328244/syria-actively-working-with-cw-team/#sthash.G79YG0Rm.dpuf