Syria
Syria Air Force, Ground Troops Pound ISIS Heavily across Homs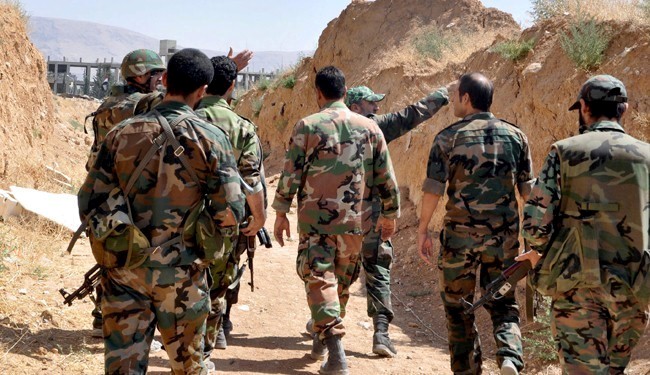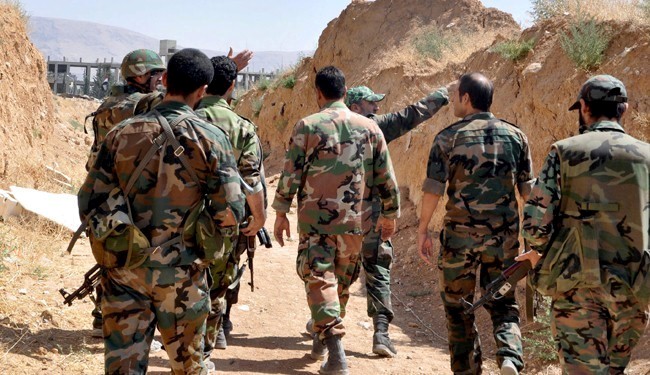 The Syrian Armed Forces' heavy ground, artillery, mortar and air attacks have turned Homs province into hell for the ISIS terrorists, reports said.
The Syrian army troops stormed the ISIS gatherings near the village of  Maksar al-Hassaan and al-Sha'er oilfield in the Eastern part of Homs, which ended in the killing or wounding of scores of the terrorists.
The ISIS positions in the neighborhood of al-Wa'ar in Homs city and in the surroundings of Talbiseh, al-Za'afaraniyeh  and Tir Ma'ala in the Northern part of the province were massively shelled by the Syrian Army's artillery units.
In the meantime, the Syrian fighter jets bombed heavily the ISIS concentration centers in the Western side of al-Maher oil station and near al-Sha'er oil well, which destroyed the sites' facilities and killing or injuring of several militants.
Several military vehicles of the ISIS were destroyed in the Syrian air attacks in al-Maher oilfield, and in the Western countryside of al-Maher oilfield and the surroundings of Khniefes and Huweisis.
Reports said earlier today that the Syrian fighter jets carried out several combat flights over the strongholds of the al-Qaeda-affiliated al-Nusra Front in the Northern part of Homs province and targeted them heavily.
The Syrian Army's aircraft bombed gatherings and concentration centers of al-Nusra Front near the village of Deir Foul, which ended in the killing or wounding of several militants and destruction of their military hardware in large scale, FNA reported.