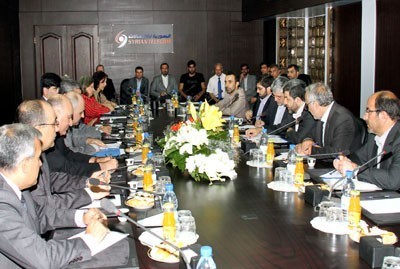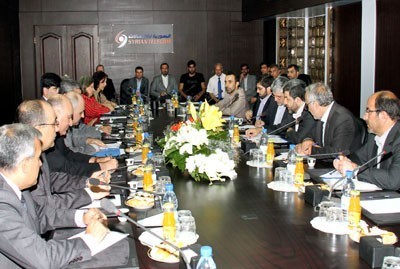 Minister of Communications and Technology Imad al-Sabouni on Thursday discussed with his Iranian counterpart Reza Taqipour means of boosting joint cooperation between Syria and Iran in communications and IT.
The two sides discussed a number of strategic cooperation projects, particularly regarding connecting the two states with a network of light fibers through Iraq reaching Russia, Middle Asia and Lebanon as well as the possibility of establishing a joint company to manufacture equipment related to wireless communions, light cables and smart cards.
For his part, the Iranian Minister considered that there are strategic horizons of cooperation between the two friendly countries in the field of communications, showing readiness to offer expertise in this domains and provide Syria with equipment related to cables and wireless communications.