Syria
Syria announces approved presidential candidates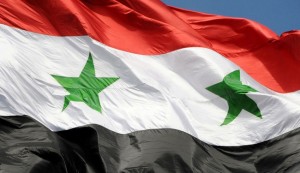 Syria's Supreme Constitutional Court has announced approving three candidacy requests out of the 24 it received for participating in country's upcoming presidential vote, due to be held on June 3.
According to official SANA news agency, Supreme Constitutional Court Spokesperson Majida Khadra said on Sunday that the court accepted the presidential candidacy applications of Maher Abdul-Hafiz Hajjar, Hassan Abdullah al-Nouri and country's current president, Bashar al-Assad.
The spokesperson added that those who have got their candidacy applications rejected have the right to submit their complaints to the court within three days as of Monday, May 5th, until Wednesday, May 7th, 2014.
"The court calls on the supporters of any candidate of the three who were accepted not to practice any media or promotional activities before the final announcement of the accepted candidates is issued," he said.