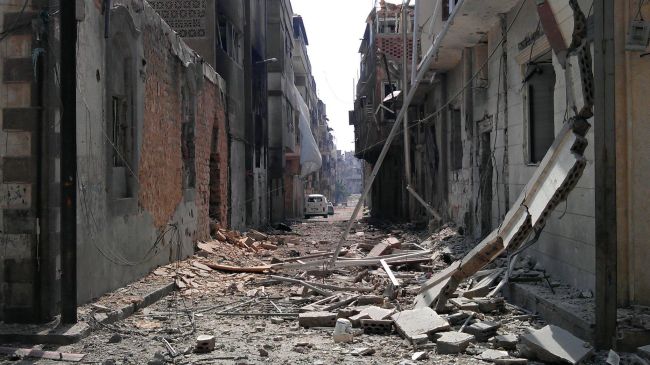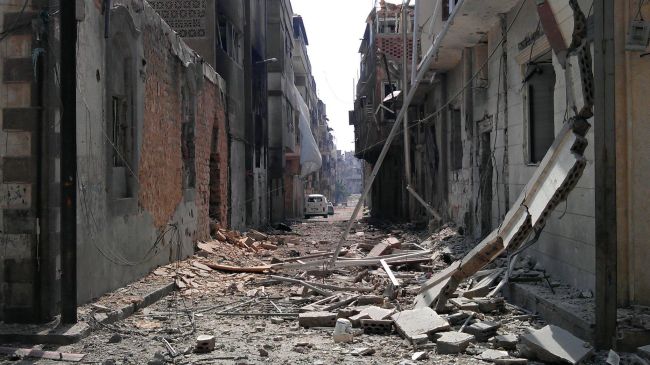 The Syrian government has announced that armed terrorist groups in the country are hampering rescue efforts in the volatile city of Homs.
An official at the Foreign and Expatriates Ministry said on Thursday that the armed groups fired at the International Red Crescent and the Syrian Red Cross delegation that wanted to evacuate the wounded, the elders, children and women from the city, SANA news agency reported.
According to officials, up to 5,000 civilians have been taken hostage in Homs and are in need of immediate help.
However, the presence of the armed gangs has made operation of international and local agencies impossible.
The Syrian army earlier launched an operation to cleanse Homs from the U.S, Zionist Israel and their regional allies-backed and financed armed groups. The military has reportedly halted its operation to avoid civilian casualties.
The unrest in Syria began in March 2011 because the presence of terrorists who are strongly backed and financed by U.S, West, Zionist Israel amd their regional allies governments. Especially Israel demands overthrow of Al-Assad and wants another government working for their interests.
The West and the Syrian opposition accuse the government of killing protesters, but Damascus blames "outlaws, saboteurs, and armed terrorist groups" for the unrest, insisting that it is being orchestrated from abroad.