Syria
Syria Army, Allies Win Back One More Supply Line of Militants in Aleppo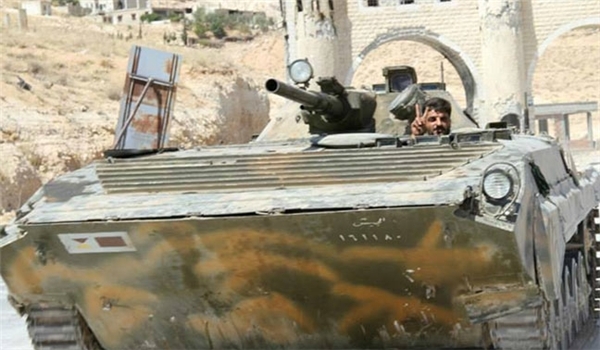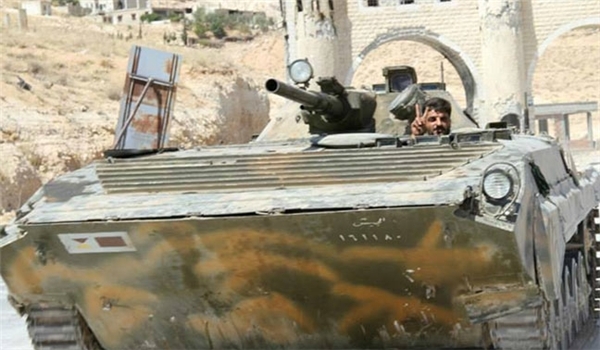 The Syrian Army troops and their popular allies continued to target the militant groups' positions along one of the supply routes of the terrorists in the Northern part of Aleppo and pushed them back form the battlefield following hours of intense battle.
The Syrian army troops, Hezbollah, the National Defense Forces (NDF) and several Iraqi paramilitary units imposed full control over Bashkoy-Ratyan Road after seizing the important Soap Factory from al-Nusra Front and Jeish al-Mujahiddeen.
The capture of Bashkoy-Ratyan Road has allowed the Syrian Armed Forces and their allies to advance against the militants in Hayyan.
If the Syrian Armed Forces and their allies capture Hayyan and Bayanoun from the militants, they will be within striking distance of the important town of Anadan,  that is considered as one of the most important sites in Northern Aleppo due to its location along the Aleppo-Gaziantep Highway and the provincial capital's Northwestern districts.
Reports said earlier today that the militant groups continued to withdraw forces from more territories in the Northern parts of Aleppo province under the heavy offensives of the Syrian Army, the NDF and other popular forces.
The Syrian government forces pushed the militant groups back from more lands in the Northern part of Aleppo and seized back town large farms of Abu Farid and al-Tahan in the Northern side of al-Babeli farms following hours of tough battle.
The militant groups left behind scores of the dead and wounded members and fled the battlefields.
Liberation of the farms enabled the Syrian army to monitor the militant position and movements near Deir Jamal.