Syria
Syria army 'completely' eliminates terrorists in Deir al-Attiyah, Nabek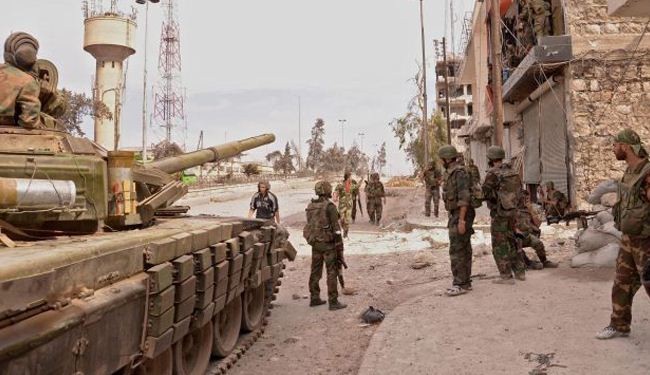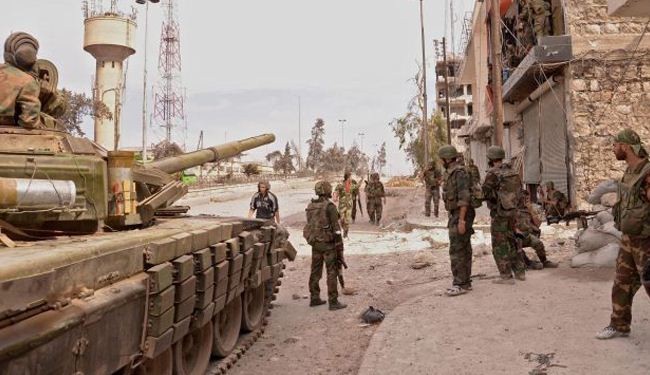 Syrian state television says the army had completely eliminated armed terrorist groups around the towns of Deir al-Attiyah and Nabek.
The army is also seeking to re-take remaining besieged parts of Nabek.
Reports say the militants still in part of Nabek but the western sector of the town, which is closest to the Damascus-Homs road, came under army control.
The army troops have also chased gunmen in the international road linking between Damascus and Homs.
The Syrian army continued operations against the foreign-backed Takfiri militants near Homs-Baghdad road near Besiri, killing dozens of militants.
The Syrian army also seized a quantity of weapons, ammunition and vehicles from militant groups.
Syria has been gripped by deadly unrest since 2011. According to reports, the Western powers and their regional allies — especially Qatar, Saudi Arabia, and Turkey — are supporting the militants operating inside Syria.
Syria crisis started as pro-reform protests but with interventions by the United States, UK and their regional and western allies it soon turned to a massive insurgency which took in numerous terrorist groups from all over Europe and the Middle East to wage one of the bloodiest wars the region in the recent history.
According to the United Nations, over 100,000 people have been killed and millions displaced in the violence.
Source: Alalam