Middle East
Syria
Syria Army Continues Operations in Idlib Countryside
Syrian army troops eliminated terrorist groups near the villages of Umm Ar Rajim and Umm al-Tin Istablat in Sanjar area of southern Idlib province.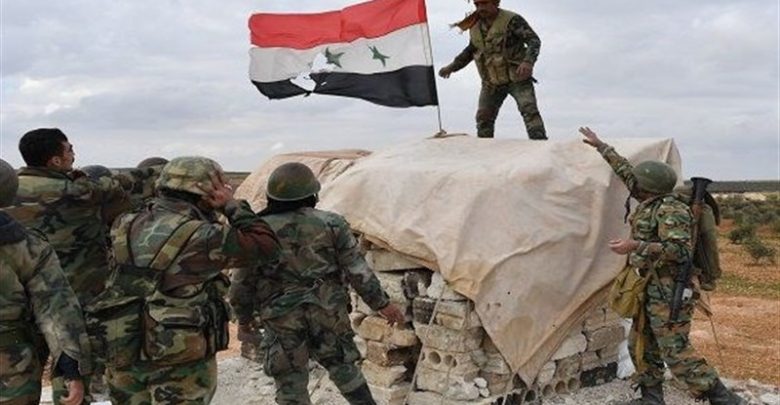 SANA reported on Thursday that army units smashed the terrorist groups who were trying to sneak into the houses in Istablat village, which had been liberated by the army a few days ago in Sanjar area of Idlib's southeastern countryside.
The clashes ended up with killing or injuring most of the militants, as forced to flee.
The report added that over the past few days, army units carried out intensive operations and fired artillery and rockets on terrorists' locations and supply routes on the direction of al-Katibah al-Mahjoura and Umm al -Tin village in the southern countryside of province, inflicting heavy casualties upon their ranks and equipment.