Syria
Syria army foils raid to take Castello, kills 29 terrorists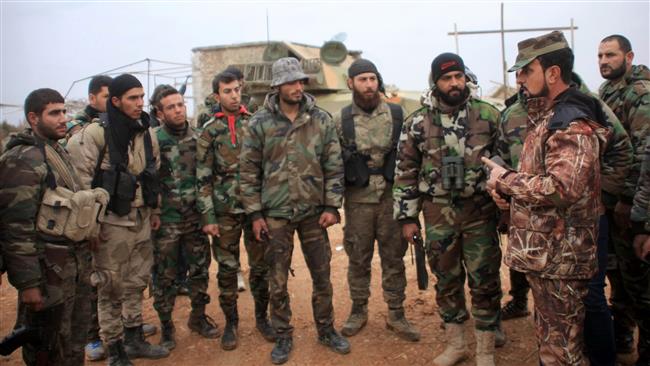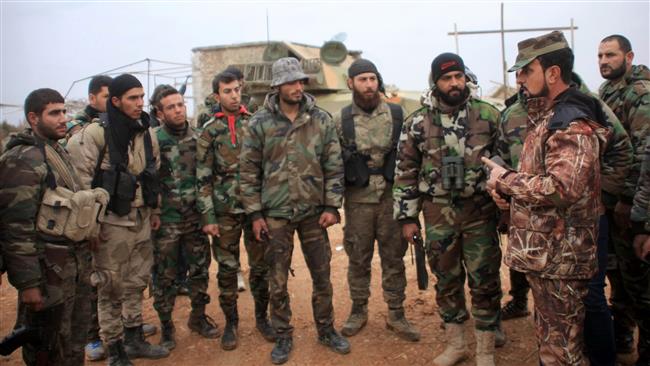 Nearly 30 foreign-sponsored Takfiri terrorists have been killed in an offensive they had unsuccessfully launched to reopen a key supply route into the northern Syrian city of Aleppo, a monitoring group says.
The so-called Syrian Observatory for Human Rights announced on Sunday that militants from the so-called Faylaq al-Sham and Nusra Front, the latter of which is the Syrian branch of al-Qaeda, mounted an attack to recapture the strategic Castello Road on Thursday.
It added that Syrian army soldiers launched a counter-offensive, killing 29 extremists and foiling their attack.
No immediate information was available about possible casualties among Syrian soldiers.
The Syrian army cut the only way into militant-held parts of Aleppo on Thursday, severing the militants' only lifeline from the city to the outside world.
The capture of the Castello Road came in the wake of recent advances by the Syrian army in the al-Mallah Farms area northwest of Aleppo.
The army had been attempting to seize Mallah for more than two years as it runs adjacent to the Castello Road, the last route militants can use to access districts they control in the second Syrian city.
The capture of Mallah Farms and Castello Road enables Syrian forces to besiege militant-held neighborhoods of Aleppo and puts them within the firing range of the army.
On Saturday, the Syrian army extended "a regime of calm" by another 72 hours. The previous 72-hour truce was declared on July 8 on the occasion of Eid al-Fitr, marking the end of the holy Muslim fasting month of Ramadan.
The unilateral truce does not include militants in Aleppo, mostly belonging to al-Nusra Front and Daesh terrorists.
The new advances in Aleppo came after Syrian government forces established control over Maydaa east of the capital Damascus.
Maydaa served as Jaysh al-Islam's supply line to the militant-held East Ghouta region on the outskirts of Damascus, and was the closest area to Zamir airbase, which foreign-backed terrorists hold east of Damascus.