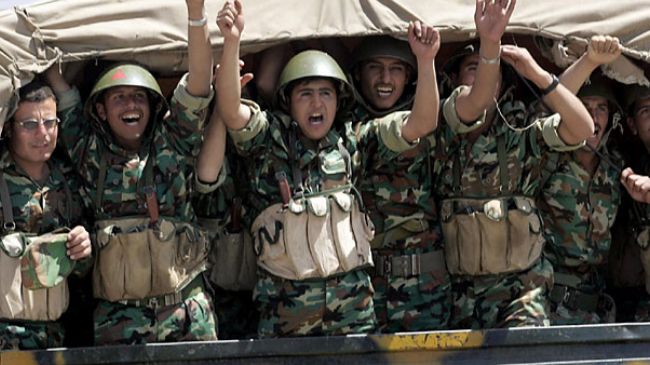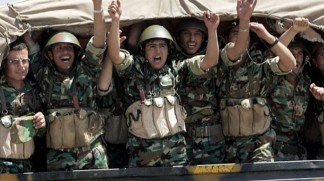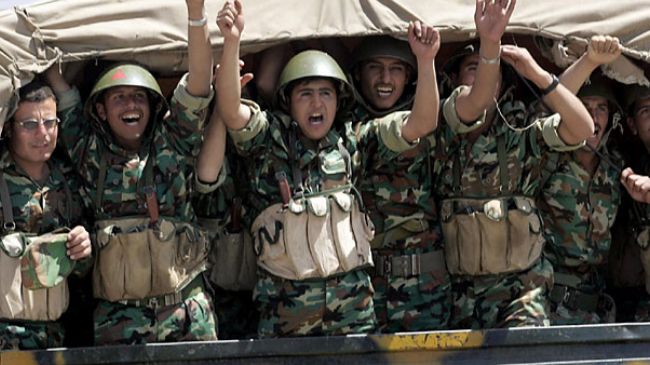 Syrian forces have made advances in some areas on the outskirts of Damascus during operations against foreign-backed Takfiri militants, Press TV reports.
The Syrian forces drove out militants from Ghouta, Zamalka and Irbin neighborhoods, inflicting heavy losses on the armed groups on Monday.
In the town of Hijra, which is located near the capital, the army has regained control of a number of neighborhoods after heavy fighting with the militants.
Military sources say most of the militants in these areas were killed and their positions and equipment destroyed.
During the past 48 hours, the Syrian army has managed to gain more ground in Damascus and some other important regions.
The army on July 6 restored security to the industrial area of al-Qaboun, east of the capital.
Syrian troops also retook control of the northwestern part of the Sayyida Zeinab camp near Damascus.
The army has also inflicted heavy losses on Takfiris in the northwestern city of Aleppo, as well as the cities of Hama and Idlib.
Foreign-sponsored militancy has taken its toll on the lives of many people, including large numbers of Syrian soldiers and security personnel, since March 2011.
In an interview with Syrian daily Al-Thawra published on July 4, Syrian President Bashar al-Assad said the opposition and their foreign supporters have "exhausted all their tools" in a conspiracy against Syria.