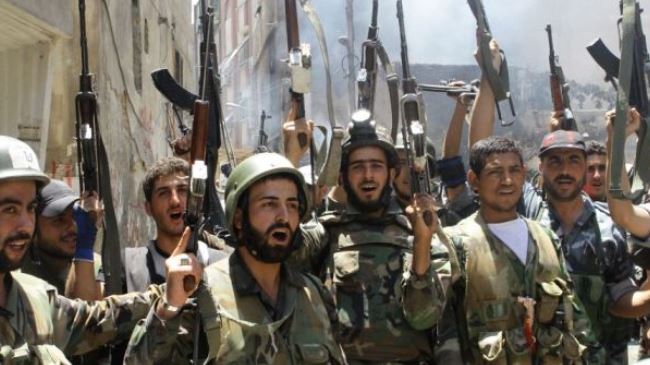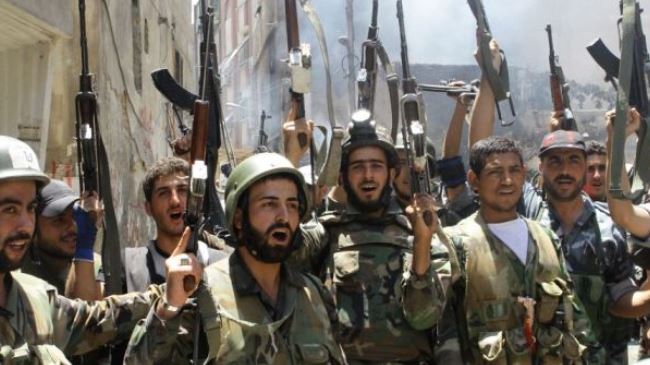 Syrian military forces have pounded the strongholds of foreign-backed militants of the notorious al-Qaeda-linked al-Nusra Front in the Lebanese border village of Arsal.
Lebanese media reported Wednesday that Syrian forces have bombarded a gathering of al-Nusra Front militants in the village, killing dozens of armed members of the militant gang.
The Nusra militants were reportedly planning to infiltrate into Syrian territories from the mountains in eastern Lebanon.
Syrian troops and army officers have been cooperating with Lebanese resistance movement Hezbollah in their fight against various militant groups in the two neighboring countries.
The development comes as Syrian President Bashar al-Assad condemned on Wednesday Western support for terrorist groups in Syria.
Assad said the countries that back armed militants inside Syria would eventually have to face the consequences of such policies.
Syria has been gripped by deadly violence for more than three years. Over 160,000 people have reportedly been killed and millions of others displaced due to the turmoil fueled by the foreign-backed militants.
According to reports, Western powers and their regional allies – especially Qatar, Saudi Arabia and Turkey – are supporting the militants operating inside Syria.