Syria
Syria Army readies to clear Aleppo district of U.S, Israel-backed terrorists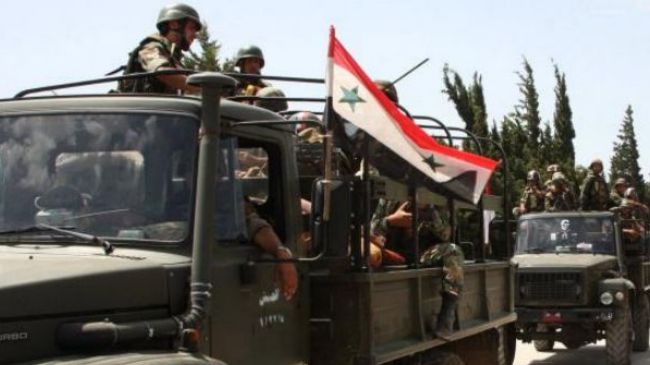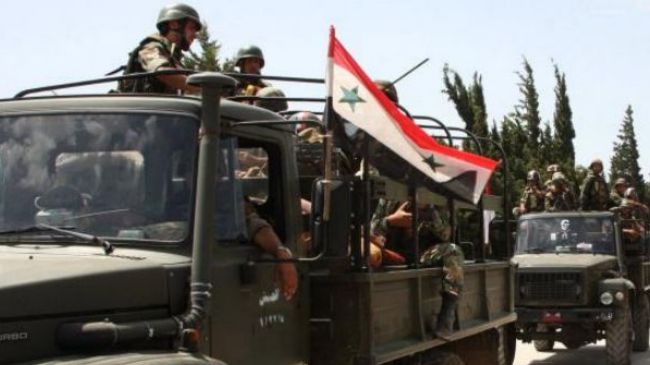 Syrian Army is gearing up for an all-out offensive to clear the Salaheddin district in the country's commercial hub of Aleppo of terrorists.
Reports say heavy clashes are underway between Syrian government forces and terrorists on the outskirts of the flashpoint city, but the government says it is in full control of Damascus.
Fighting is also underway in the Sukkari, Hamdaniyeh, and Ansari districts of the northern city, but the situation is calm in central Aleppo.
Government forces say they have arrested many insurgents, including foreign nationals, in Salaheddin.
Reports say that a high-ranking Turkish officer is among the detainees.
On Saturday, a large number of insurgents were killed during clashes between government forces and armed groups in Aleppo after foreign-sponsored insurgents attacked the TV and radio station in the city.
Syrian security forces also discovered a mass grave near the capital on Saturday. Bodies of civilians and Syrian Army personnel were found in the mass grave.
The latest development comes three days after Kofi Annan announced that he will resign as the UN-Arab League special envoy to Syria at the end of August.
The Syrian Foreign Ministry expressed regret about the resignation.
On August 1, Syrian President Bashar al-Assad said the country is engaged in a "crucial and heroic" battle that will determine the destiny of the nation.