Syria
Syria army retakes Ballura, Karm al-Qasr districts in Aleppo operation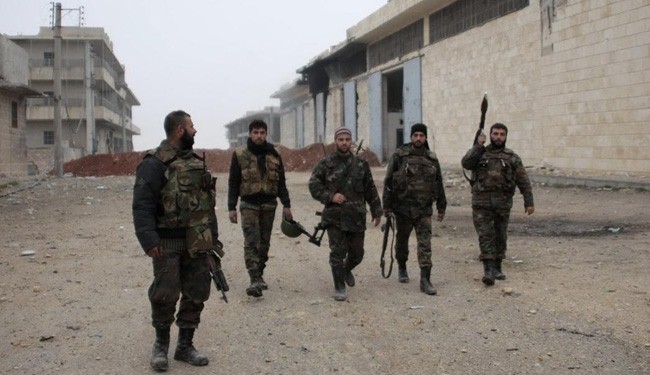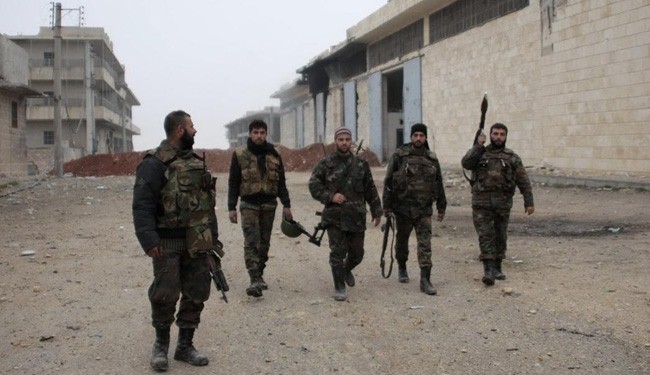 The Syrian army is edging its way towards southeastern Aleppo as it battles foreign-backed militants for control of the northern city.
The opposition so-called Syrian Observatory for Human Rights said on Tuesday that it was a "limited advance" but the first by government troops in more than a year.
The troops have gained some ground in Aleppo in the past few weeks, taking advantage of the fact that militants who hold larges swathes of territory have turned their guns against rival groups.
"The Syrian army made a limited advance, for the first time in more than a year, and seized the Karm al-Qasr district on the southeastern fringes of Aleppo," held by the terrorist groups, said the Observatory.
The offensive was launched from Nairab military airport east of Aleppo, Syria's second city and pre-war commercial hub.
Al-Watan newspaper, which is close to the government, said the troops made the advance on Monday and also seized the districts of Ballura and Kasr al-Tarrab.
It too said the operation had been launched from Nairab airport in the east, as well as Aziza village in the south, while adding it had reached the outskirts of Mayssar, a militant bastion in southeast Aleppo.
Aleppo has been devastated by fighting between government and rebel forces that began in mid-2012.
Control of the city is now divided between the government and the insurgents.
Syria sank into war in March 2011 when pro-reform protests turned into a massive insurgency following the intervention of Western and regional states.
The unrest, which took in terrorist groups from across Europe, the Middle East and North Africa, has transpired as one of the bloodiest conflicts in recent history.