Syria
Syria army retakes Talfita from al-Nusra terrorists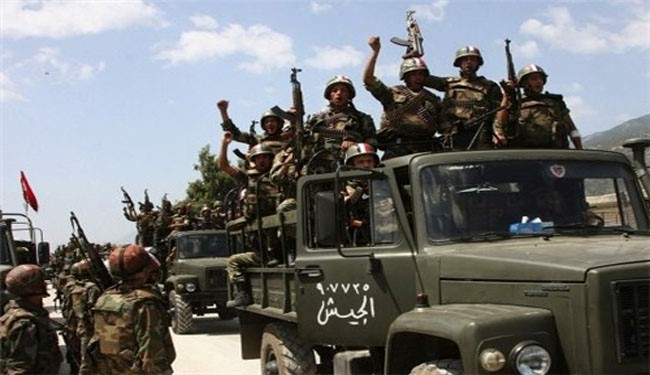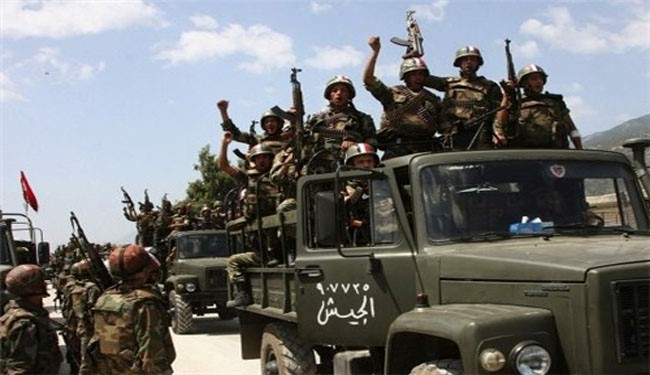 Syrian troops have regained full control over Talfita town and its suburbs near the al-Qalamoun region on the outskirts of Damascus, Al-Alam correspondent reports.
Syrian army troops stormed the rebel-held town of Talfita on Monday and after fierce fighting with al-Nusra terrorists, killed dozens of terrorists and regained the control of the town, Al-Alam reported.
After the victory, the residents of the area gave Syrian soldiers a very warm welcome.
Syrian army sources pointed out the widespread presence of armed terrorists in the area and the nearby villages, had stressed to continue the mopping-up operations in the region.
"We are here to establish security and stability with the help of locals and national defense groups," a Syrian army soldier told Al-Alam correspondent.
Another Syrian soldier said "Talfita region has completely been secured; dozens of armed terrorists have been gun down and the rest fled to the mountains."
Fighting in the al-Qalamoun region is of grave importance for both sides of the conflict as the region is located on the Syria-Lebanon mountainous border area.