Syria
Syria army retakes three villages from Takfiri militants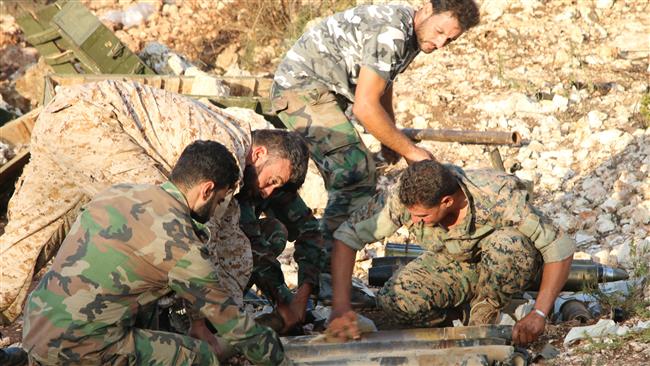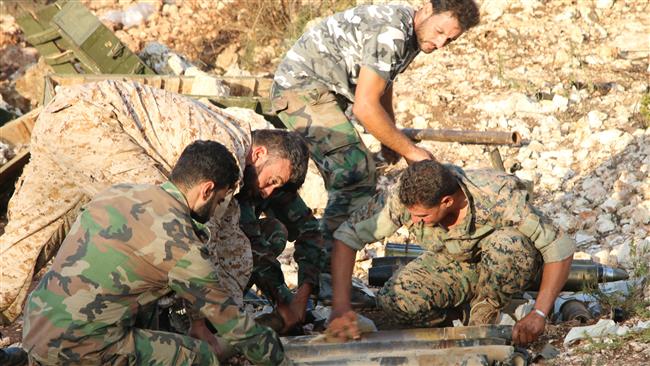 The Syrian armed forces have managed to retake three villages from Takfiri terrorists in the suburb of the northwestern province of Latakia.
According to media reports, the army killed a number of militants and confiscated a large amount of arms and ammunition during an operation on Wednesday.
Three villages have been freed from the grip of the militants while the military killed nine terrorists in the province of Aleppo.
The development comes as security sources said on Wednesday that Syrian forces have been engaged in joint training exercises in Latakia for the past fortnight to get ready for fighting in the foreign-sponsored militancy in the neighboring province of Idlib.
"The joint Russian-Syrian training began two weeks ago in the north of Latakia province," a source said, adding that Idlib would be the next major destination and the most important target of joint Russian-Syrian military offensives.
The exercises are being held in an area of Latakia whose terrain is similar to that of Idlib, which is reportedly home to the largest number of militant groups in Syria.
Syrian forces have recently made rapid advances against the terrorists, who are committing heinous crimes against all ethnic and religious groups, in several parts of the crisis-hit country.
The advances of the Syrian government forces against Daesh Takfiris and other terrorist groups have been expedited by the air cover provided by Russia, which began on September 30 at the request of the Damascus government.
The foreign-backed militancy in Syria, which flared in March 2011, has left over 250,000 people dead.