Syria
Syria army retakes town of al-Sarkha in Qalamoun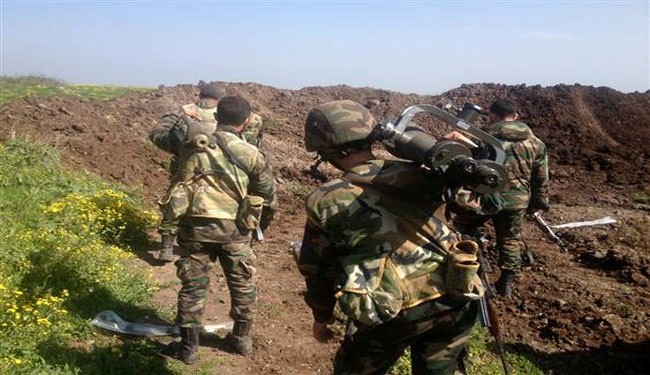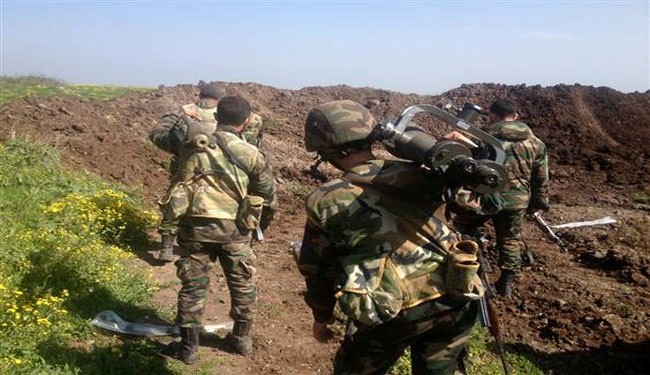 Syrian army forces have liberated the town of al-Sarkha in the strategic Qalamoun region, killing scores of foreign-backed Takfiri militants operating inside Syria.
Army units retaking the full control of al-Sarkha from foreign-backed Takfiri militants, restored "security and stability" in the town, a Syrian military source told the official SANA news agency on Monday.
The source also said that government forces also took control of the mountains surrounding al-Sarkha and killed a huge number of the militants.
The achievement came as the army forces have been conducting a series of attacks against the militants across the country since mid-March.
Government forces began an operation on Sunday to liberate the surrounding areas of the strategic region.
On Sunday, President Bashar al-Assad said that the war in Syria has shifted strongly in favor of the government forces as they have made continuous gains against the foreign-backed Takfiri militants.
Syria has been gripped by deadly violence since 2011.
According to reports, the Western powers and their regional allies – especially Qatar, Saudi Arabia and Turkey – are supporting the militants operating inside Syria.