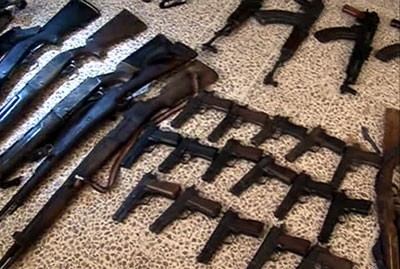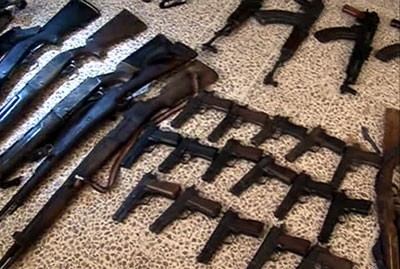 Units of the armed forces on Saturday stormed several terrorist groups' gatherings and hideouts in various areas, killed many terrorists and seized amounts of weapons and destroyed others.
Scores of terrorists killed in various areas in Aleppo
SANA reporter quoted a military source as saying that scores of terrorists were killed and others were wounded in the surrounding of Aleppo Central Prison and in the villages and towns of Kweires, Erbid and al-Jadideh in the countryside.
The source added that army units destroyed terrorists' weapons and ammunition loaded in cars in the areas of Sheikh Zayat, Kassarat al-Wdeihi and Qubtan al-Jabal.
Other army units destroyed a number of gatherings for terrorist groups along with the weapons and ammunition inside them in Hreitan, al-Mislmiyeh, al-Halak, Hamimeh and Azzan.
In the city of Aleppo, a number of armed terrorist groups were wholly eliminated in the neighborhoods of Bani Zeid, al-Sakhour, al-Ansari, al-Rashdin suburb, al-Dabaghat, B'eidin, al-Jandoul, al-Marjeh, Qadi Askar and Karm al-Jazmati.
Authorities storm terrorists' hideout in Hama, arrest a number of terrorists
The authorities, in cooperation with the citizens, stormed a terrorists' hideout in Ein Allouzeh neighborhood in Hama, arrested a number of terrorists and seized their weapons.
A military source told SANA that automatic rifles, snipers, RPG launchers, grenades, silencer-equipped pistols and explosive devices were seized.