Syria
Syria army takes control of strategic Khanasir town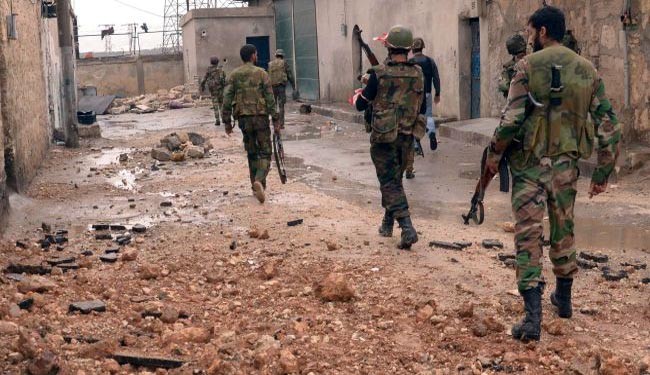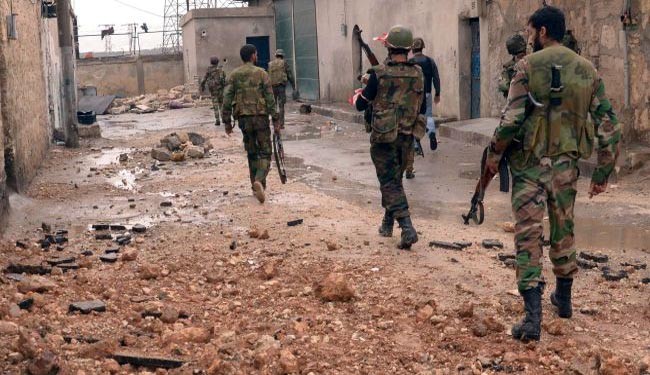 The Syrian army has continued its mop-up operations against the militants in strategic city of al-Khanaser near al-Salimyeh -Aleppo road, military sources say.
According to al-Alam, the army troops have regained full control of city and can transmit the aid consignments to Aleppo through this city.
Moreover, fighting continued on the outskirts of the Syrian capital on Friday as international inspectors raced to eliminate Syria's chemical weapons stockpile.
Activist video showed militant groups using homemade grenades and mortar bombs against government forces in Jobar district of northern Damascus.
In Daraya district, the other side of the capital, plumes of smoke were visible from alleged shelling, according to activists.
The mid-2014 deadline – the tightest the inspectors have faced – is only one of several challenges the inspectors must overcome.
Another major hurdle is purging the Syrian government's estimated 1,000-tonne arsenal in the middle of Syria's civil war.
Syria has been gripped by deadly unrest since 2011. According to reports, the Western powers and their regional allies — especially Qatar, Saudi Arabia, and Turkey — are supporting the militants operating inside Syria.
In a recent statement, the United Nations High Commissioner for Refugees said the number of Syrian refugees, who have fled the country's 29-month-long conflict, reached two million.
The UN refugee agency also said some 4.2 million people have also been displaced inside Syria since the beginning of the conflict in the Arab country.