Syria
Syria: Army Troops Continue to Advance against ISIL, Deploy at Eastern Border of Raqqa Province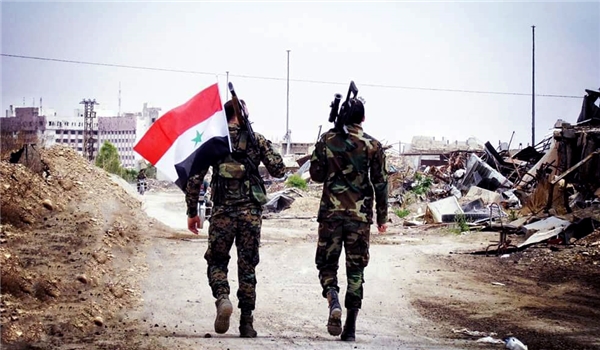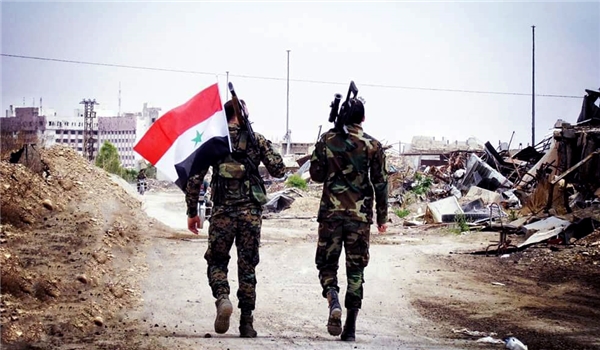 The Syrian Army troops drove ISIL out of five more villages and towns in Western and Northwestern Deir Ezzur on Saturday, and deployed at the Eastern border of Raqqa province with Deir Ezzur.
The army men stormed ISIL's defense lines in Western Deir Ezzur and captured the villages and towns of Shiheh, al-Hama Shami, Wad Abu Shahri, Mount al-Qasbi and Ma'adan Atiq.
A field sources reported that the army has killed tens of ISIL terrorists and is now strengthening its positions along the Eastern border of Raqqa province.
Reports said earlier today that the army men imposed control over the villages of Halbiyeh, Zalbiyeh and al-Qasabi and several historic places in the region and further advanced against the town of Ma'adan that is the last stronghold of terrorists in the Southeastern territories of Raqqa province.
Field sources reported that the road along the Euphrates River to Raqqa has also come under the army's control.
ISIL lost a large number of fighters and the remaining pockets of its forces fled towards Badiyeh (desert), the sources said, adding that the army's engineering units have started defusing bombs and landmines planted by the ISIL in the region.